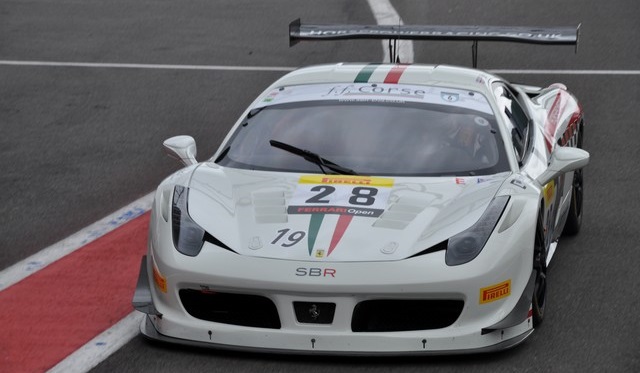 For the fifth time this year Curbstone Track Events hosted its trackday at the most beautiful circuit in Belgium; Spa Francorchamps. This time the track was opened for a complete weekend which meant many cars and participants were present, even a Porsche GT2 from Dubai.
Next to that the most eye-catching car was a Maserati MC12 that went into production early 2004. In total only 50 units (of which five were not offered for sale) were produced by the end of 2005. Sadly enough the weather held the supercar in the pit-box for most of the weekend.
Next to the Maserati we also spotted several prancing horses like the California, a 599 GTO, a 430 Scuderia, a F430 GT3 and a few 458 Challenge's. One of them even got the color of the Dubai Police force. Cars like a standard BMW E92 M3, a E92 M3 GT4, a Rolls Royce Drophead and some McLaren MP4-12C's filled the grid. Last but not least we saw track toys like an Audi RS4, an Audi R8 GT, a Nissan GT-R and a Mercedes-Benz McLaren SLR.