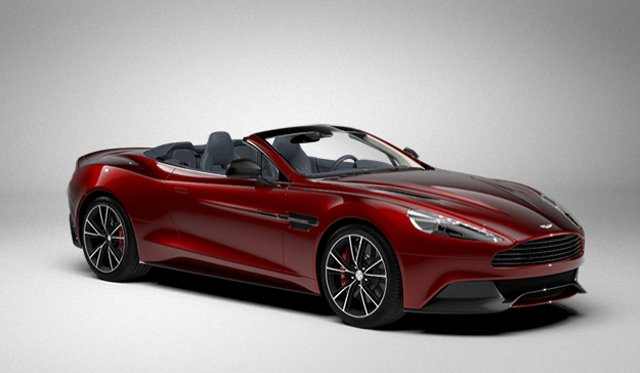 Just a week after pulling the wraps off the stunning 2014 Aston Martin Vanquish Volante, the British manufacturer has just released the official online configurator for its top-of-the-line convertible.
The configurator incorporates a multitude of different options for the leather, paint color, brake calipers, front grille and a selection of other components.
With the exception of the insane Aston Martin One-77, the 2014 Aston Martin Vanquish Volante sits atop of the Aston Martin line-up with its coupe sibling, and benefits from the advanced technical and engineering details found in the standard Aston Martin Vanquish. Consequently, the 2014 Aston Martin Vanquish Volante features the same AM11 6.0-liter V12 engine as well as the same performance figures, meaning it can sprint to 62mph in just 4.1 seconds before topping out at 183mph.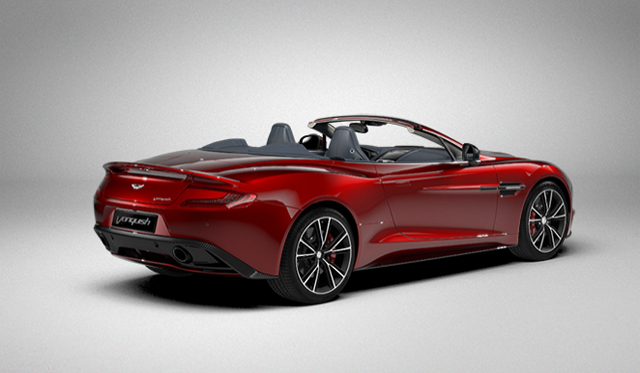 What's more, the 2014 Aston Martin Vanquish Volante becomes the first carbon-fiber skinned Volante in Aston Martin's 100-year history and is consequently the stiffest convertible Aston Martin produced for road-use. This engineering genius is showcased throughout the car such as its lightweight fabric roof taking just 14 seconds to fold.
From a visual standpoint, the 2014 Aston Martin Vanquish Volante is almost identical to the coupe with the exception of having a fixed permanent hard top. As a result, it features the same Aston Martin One-77 inspired LED rear light blades. Further separating the 2014 Aston Martin Vanquish from Volantes of the past is that it's windscreen is now full height meaning it meets seamlessly with the fabric roof, a first for Aston Martin.
[Via Aston Martin]