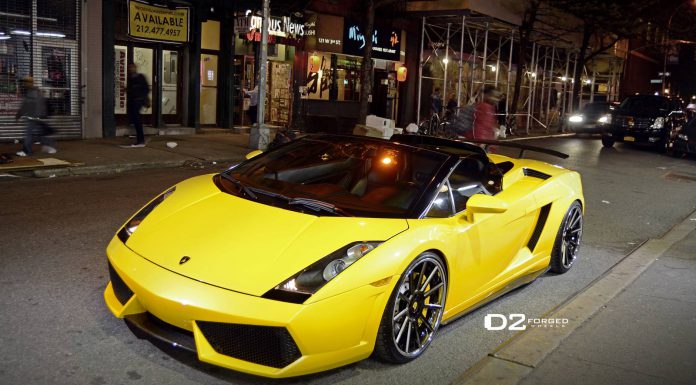 The following awesome gallery has just been released by the team at D2Forged who recently fitted a yellow Lamborghini Gallardo Spyder with a set of their 20-inch CV11 concave wheels.
More specifically, these CV11 concave wheels measure 20×8.5 at the front and 20×11.5 at the rear and feature tinted brushed accents, chrome lips and gloss black inners.
The following photoshoot may have only taken place in an inner-city street but the lighting and composition of the following shots make them extremely impressive!