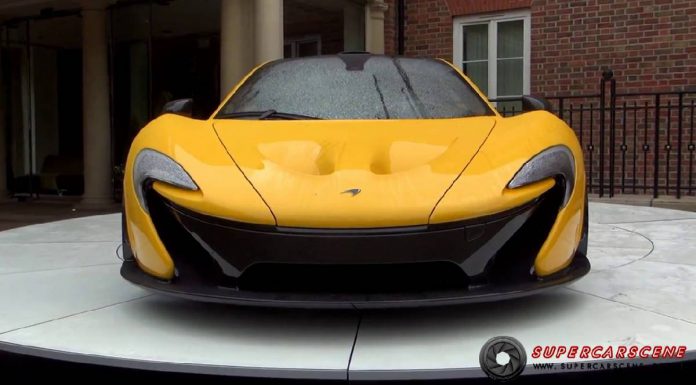 Supercar season in London has clearly begun. We've shown you a Pagani Huayra from Qatar recently not to mention the various webisodes of supercars spotted in London. There's obviously a lot going on in the capital, yet there is also plenty to see in the suburbs! The The latest supercar to be spotted is Britain's own McLaren P1.
The yellow supercar was spotted in front of The Grove Hotel in Hertfordshire on the ooutskirts of London. It appears to be the same car that was at the Villa d'Este 2013 event. From the video you shall notice a barrage of other McLaren 12Cs outside the same location.
The McLaren P1 has recently headlined the automotive news under different stories, from the Silver one spotted recently to the first McLaren P1 in the US. The one in the US was headed for an event that marked McLaren's partnership with Forza Motorsports 5. Its thought that this particular display was support for a business event scheduled to take place at the hotel on that date.
The McLaren P1 is powered by a mid-mounted 3.8-litre twin-turbo V8 petrol engine fitted with two turbochargers and an electric motor. Together, this produces 903bhp and a maximum torque figure of 900Nm. The petrol engine alone produces 727bhp at 7,500rpm, and 720Nm of torque from 4,000rpm with the electric motor supplementing 176bhp and 260Nm of torque. The power is channeled through the dual-clutch seven-speed gearbox to drive the rear wheels.