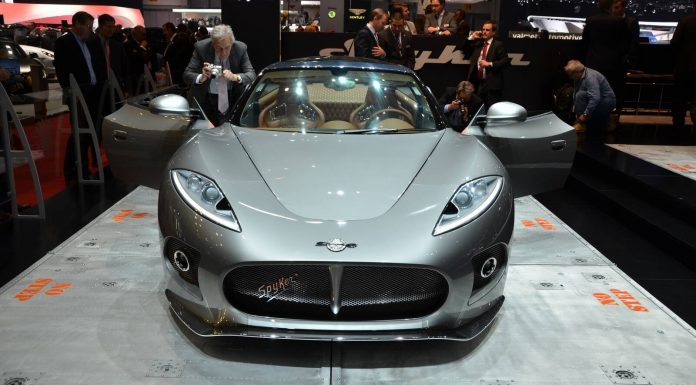 Spyker has announced its lineup for the Salon Privé 2013. They will present their two models- the Spyker B6 Venetor Concept which was showcased in Geneva earlier this year and also the Spyker C8 Aileron which was shown at the same show several years ago. The later is supposed to compete directly with the Porsche 911 while the B6 Venator is expected to receive a Spyder version later in the year.
Salon Prive, UK's premier 'boutique' motoring event has announced the line-up and schedule for the 2013 events. The entire event will take place from September 4th to 6th at West London's Syon Park. Salon Prive has proven to be among the world's leading automotive events, ranking alongside US Pebble Beach Concours d'Elegance and Italy's Villa d'Este. You can check out the full lineup of events href="https://gtspirit.com/2013/06/08/salon-prive-announces-2013-line-up/" target="_blank">here!
Salon Privé's David Bagley said:
I'm delighted to have Spyker at Salon Privé once again and showing a stunning line-up on both the Concept Lawn and as part of the Audemars Piguet British Super Car Show. We have a brilliant show coming together this year, the biggest and best ever in fact, and we're very much looking forward to seeing it all come together over the three days in September.
As for the B6 Venator, the use of an aluminum chassis combined with a carbon-fiber body will reduce weight to just under 3,080 pounds. The cars footprint is similar to a Porsche Boxster, giving it excellent, precise handling. Inside, customers will get an aluminum dashboard with an exposed gearshift mechanism and rich, quilted leather. The italicized script logo on the Spyker B6 Venator Concept's grille is a reproduction of the company's 1903 logo.
Tickets for Salon Privé can be purchased here or by calling the Ticket Hotline on 0808 100 2205.