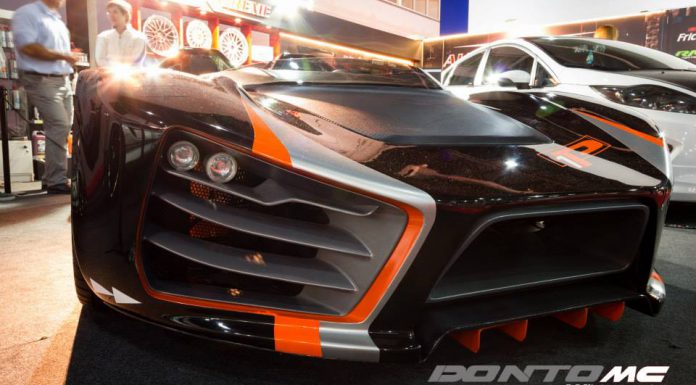 Back in mid-March the very first photos of a new KTM X-Bow competitor, dubbed the Donto P1 were released alongside a few key details. Now, the Donto P1 sports car recently made its world debut at the International Buenos Aires Motor Show 2013.
The Donto P1 has been designed by Lucas Lopez who has confirmed that the lightweight sports car without a windscreen or doors weighs just 630kg and will consequently go head-to-head with the KTM X-Bow as well as the Ariel Atom. When details about the car were first released, testing had begun on a VW-sourced 1.8-liter four-cylinder engine but the production model now features a larger 2.0-liter Audi FSI engine.
The Donto P1 is then constructed from a mixture of Kevlar, carbon fiber and FRV with the chassis being FIA homologated and built from stainless steel.
From a design standpoint, the Donto P1 features outlandish styling just like the KTM X-Bow with this particular unit featuring black and orange interior and exterior components. The Donto P1 also rolls on a set of large Pirelli P-Zero wheels.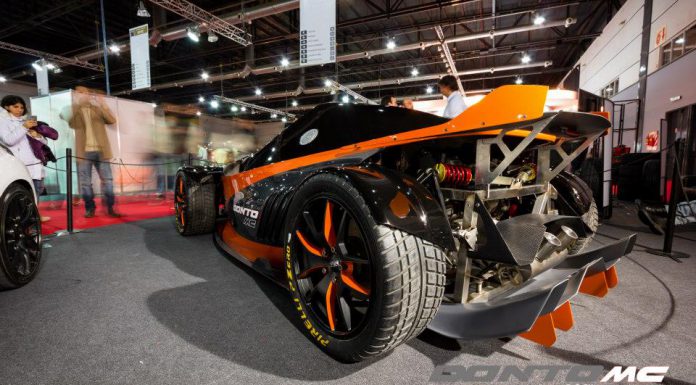 As long as demand for the Donto P1 is high-enough, the company hopes to put it into limited series production and it could hit markets in Europe as well as other international locations. When it goes hit production, the Donto P1 will cost between $55,000 and $75,000.