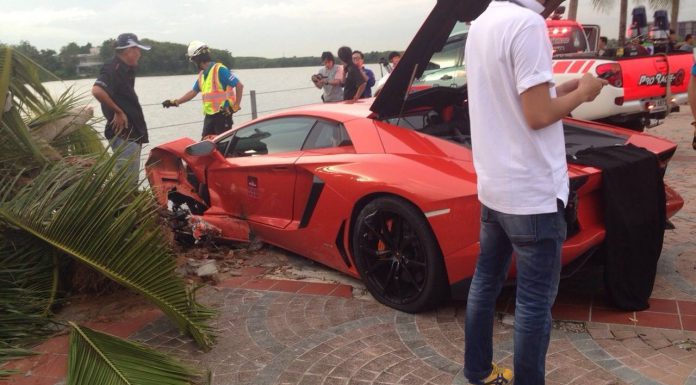 Unfortunately, we have yet another Lamborghini Aventador crash to report on today. This latest car lost control at the Bangkok Auto Salon 2013 this week. The driver lost control of the car whilst taking part in a supercar drag race. Several other supercars were also taking part and it appear as though no injuries occurred.
The Lamborghini Aventador got off relatively lightly compared to the tree it flattened. The Italian supercar suffered damage to the front left wheel, side sill and a kerbed rear wheel. Fortunately a second Aventador in exactly the same colour was on hand to continue the show!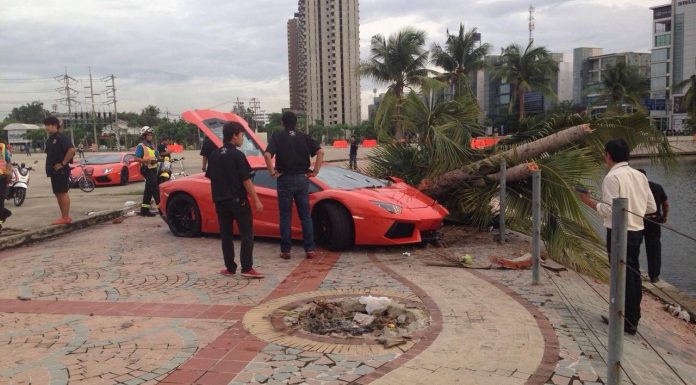 This isn't the first Lamborghini Aventador wreck we've seen in Thailand. A grey example flattened a lamp post a while ago!
[Via Bangkok Supercar Club]