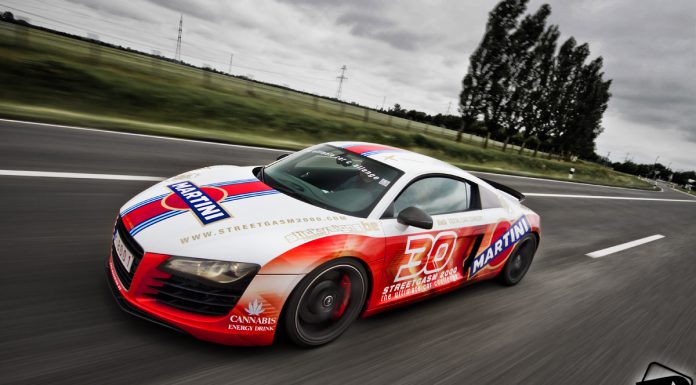 We have another Photo Of The Day from Jordy de Droog for you all again, with this particular image capturing an awesome Audi R8 on the move.
This car has been wrapped in an outlandish Martini Racing livery and was participating in the StreetCasm 2000 Challenge.
Head through to Jordy's Facebook page and official website for more stunning images!