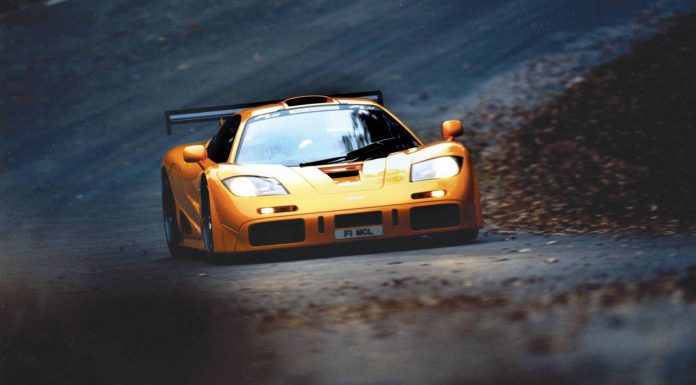 McLaren is set to stun crowds at the upcoming Goodwood Festival of Speed 2013 just announcing that it'll be bringing three extremely rare McLaren F1's to the infamous hillclimb event in the U.K.
The first McLaren P1 set to go on display will be the race-winning 1995 McLaren F1 GTR which will then be joined by the one-off prototype McLaren F1 LM and the rare Gulf-livered McLaren F1 GTR 'Longtail' which came second at the 24 Hours of Le Mans in 1997.
The McLaren F1 GTR Longtail, chassis F1/20R, was built for the 1997 racing season and claimed a class victory in the 24 Hours of Le Mans in 1997 as well as the aforementioned second place overall. At the time the car was piloted by Pierre-Henri Raphanel, Jean-Marc Gounon and Anders Olofsson.
The McLaren F1 LM on the other hand, was built from the successes of the regular McLaren F1 GTR in 1995 and this featherweight limited edition was more specifically built to honour those McLaren F1 GTRs which finished the 24 Hours of Le Mans that year. Sprayed in an iconic shade of McLaren's Papaya Orange, this one of prototype codenamed F1/XP1LM will be one of McLaren's stars at the Goodwood Festival of Speed 2013.
These three McLaren F1's will then be complemented by the brand new 2014 McLaren P1 making its dynamic debut at the Festival.