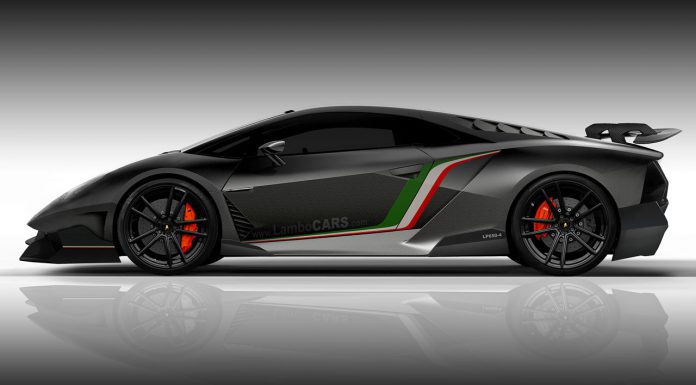 You may have noticed that whenever we approach the revealing of a new supercar renders are the closest materials that satisfy our thirst. Today we have a small speculative render of the upcoming Lamborghini Gallardo replacement courtesy of our friends at Lambocars. Their latest renders of the upcoming Lamborghini Gallardo successor speculates what we could see at the Frankfurt Motor Show 2013.
With 10 years continuous production, Lamborghini has made 13,000 units of the Gallardo. Tuners have had their fair share too building up to 1600hp of power from a single V10 engine of the raging bull. Edition after edition have followed, from two generations of Superleggera and the Balboni edition, named after the company's test driver.
The new renders come shortly after we showed you a test mule of the same car testing. One thing that appears to remain intact is the new Y-shaped lights. There are added intakes on the sides and a few add-ons by the visual tuners who rendered it.
It's speculated that the V10 engine may be downsized but will almost certainly come with a 600bhp output. Rumors also suggested a hybrid as seen with new cars from Ferrari and McLaren but again this is Lamborghini, the company that thrives on large engines with uncompromised power. A dual clutch might be offered as opposed to the Aventador's single clutch. Lamborghini are not expected to offer a manual gearbox.
[Source: Lambocars]