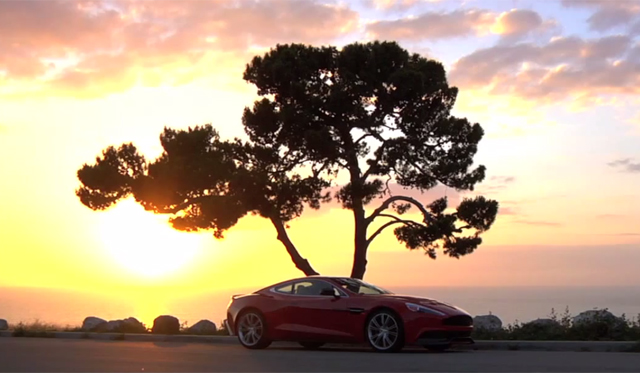 Matt Farah recently had the opportunity to drive the brand new 2014 Aston Martin Vanquish and with the American having owned the first-generation Aston Martin Vanquish for the past 9 years, Farah is definitely an authority of all things Aston Martin Vanquish related.
The following video includes some awesome driving footage as the 2014 Aston Martin Vanquish rips through some truly incredible driving roads with Matt Farah behind the wheel, thus making this a thoroughly enjoyable review!
The new two-door coupe is available in a 2+0 or optional 2+2 seating configuration. The new generation has bonded aluminium and a carbon fiber VH structure. The body is made of aluminium, magnesium, alloy and carbon fiber composite. The torsional rigidity is improved by more than 25 percent. The front chassis structure is a full 13 percent lighter than the DBS.
The all-alloy front-mid mounted 5,935cc V12 engine has independent quad variable camshaft timing. The engine produces 573hp at 6,750rpm and a maximum torque of 620Nm at 5,500rpm. The zero to 100km/h sprint is done in 4.1 seconds and the top speed is 295km/h, which is slightly slower than the DBS.
The twelve-cylinder powerplant is linked to a six-speed touchtronic two automatic/sequential manual gearbox and the power is converted to the rear wheels via a limited-slip differential. The wonderful exhaust note is produced by a stainless steel exhaust system with active bypass valves.