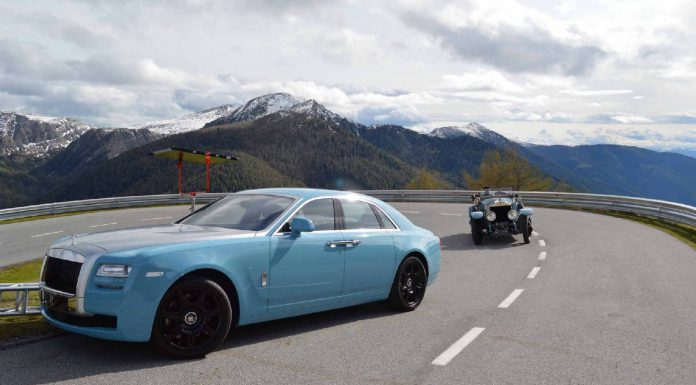 The Alpine Trial 2013 rally kicks off on June 14 from Vienna and Rolls-Royce has revealed sneak previews of what to expect. These are photos from their preparations somewhere in the Alps. The cars that we had shown you earlier are still featured-one is the 2013 Rolls-Royce Ghost Alpine Trial Centenary Edition and the other is a Rolls-Royce Silver Ghost.
More than 40 Silver Ghosts some over a century old will join the new model in the rally. They will travel over 1,800 miles of Alpine roads starting from Vienna and will pass through Italy, Croatia and Slovenia before returning to Vienna where they will have a special evening hosted by Margraf Pallavicini at his Palais.
When the rally starts, they will stop over at Riva Del Garda, Italy on Friday 21 June. Here a Rolls-Royce club will have prepared 100 historic Rolls-Royce Silver Ghosts to assemble in sign of a century's celebration of the Alpine Trial. The Silver Ghosts really did well in the Alpine Trial of 1913 and were named 'The Best Car in the World'.