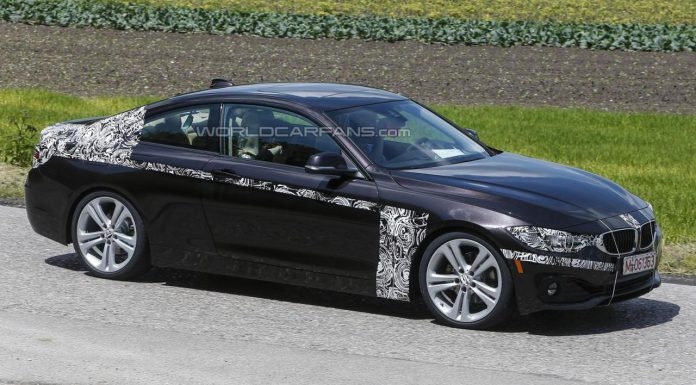 The 2014 BMW 4-Series coupe and 2014 BMW 4-Series convertible were recently spied testing yet again wearing minimal camouflage and consequently giving us our best look at the upcoming German sports car thus far.
Based on the following spyshots, it's immediately apparent that the 2014 BMW 4-Series Convertible will feature a removable hard-top and will maintain the vast majority of the styling features found on the 2014 BMW 4-Series coupe. This includes the redesigned front end with the only real differences appearing at the rear, with the 2014 BMW 4-Series Convertible featuring a flatter trunk and smaller rear window.
Despite production of the 2014 BMW 4-Series line-up, including the coupe and convertible versions, currently predicted to commence later this year, BMW has yet to release any details about the engine options which will be found in the 2014 BMW 4-Series. Nevertheless, it's currently believed that the base 2014 BMW 4-Series model will feature a 2.0-liter Twin-Power turbocharged four-cylinder engine producing 245hp.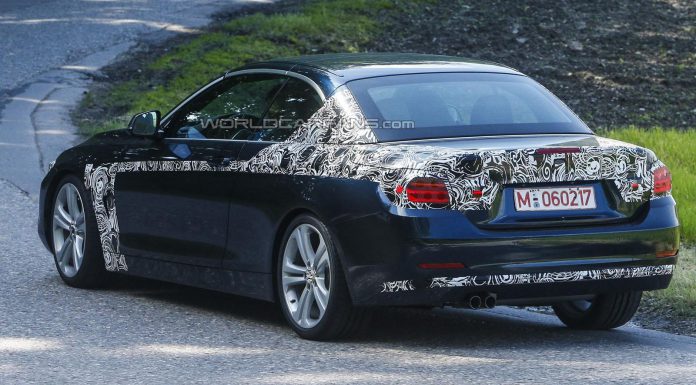 Following on from that will be a 3.0-liter TwinPower turbocharged inline-six cylinder motor pumping out 306hp and 295lb-ft of torque. Both of these aforementioned engines will then be offered with both six-speed manual transmissions and an eight-speed automatic transmission.
Expect an official release of the 2014 BMW 4-Series in the coming months!
[Via World Car Fans]