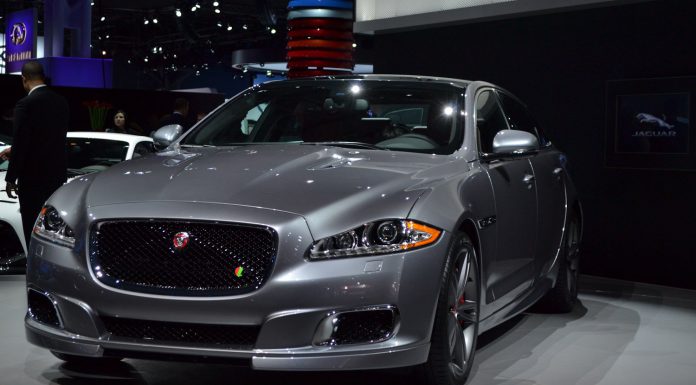 The Jaguar XJR will make its UK debut at the MotorExpo 2013 at Canary Wharf, London early next week. It made its official debut at the New York Auto Show 2013 and portrayed an even sportier version of the base Jaguar XJ.
The "R" logos are embossed on the seats along with a choice of carbon fiber or piano black cabin accents. Power is derived from the Jaguar supercharged 5.0-liter V8 engine, good for 550 HP and 502 lb-ft of torque. It will do a 0-60mph in less than 4.5 seconds, with the help of an eight-speed automatic transmission with paddle shifters.
The 2014 XJR is now equipped with quad exhausts and forged 20-inch alloy wheels. Those wheels will be shrouded in bespoke Pirelli rubber. As far as the front styling goes, a new bumper and side skirts have been fitted along with a subtle trunk mounted spoiler.
Motorexpo is the world's biggest free to visit motoring event and brings the latest cars in the automotive world to the public. It takes place in three cities and that is London from June 10 to 16, then Toronto, Canada from June 24 to 28 and lastly New York from September 8 to 13.
[Source: CarsUK]