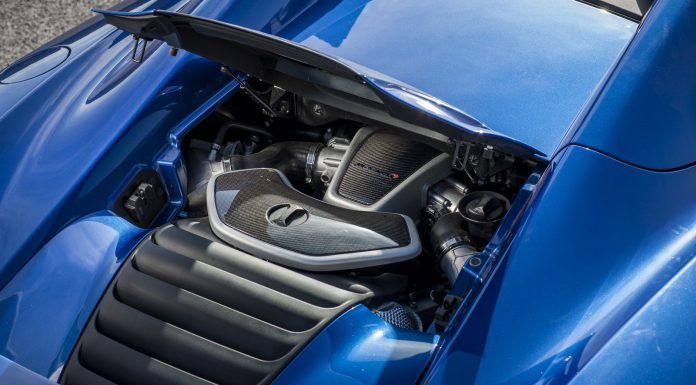 McLaren won the 'Engine of the Year Award' with their 3.8 liter V8 engine, under the category of 3 liter to 4 liter. This was during the 2013 International Engine of the Year awards, where a panel of 87 journalists voted. It was 15th iteration of the annual International Engine of the Year Awards.
The 3.8 liter V8 twin-turbo from McLaren, internally known as the M838T, is used in the McLaren 12C and also in the new McLaren P1 albeit with supplementary electric motors serving alongside it. In the 12C coupe and spider models, the engine is able to produce 616bhp and a 0-97km/h in just 3.1 seconds. Fuel efficiency is the key here; McLaren's M838T has a fuel economy of 24.2 mpg and emissions of 279g/km. That is much better than most sports cars playing in its league!
These were some of the comments from the judges and organizers. Dan Carney, freelance journalist in the USA said;
McLaren's V8 seems to manufacture power on an industrial scale despite its compact size. As car makers struggle to avoid fuel consumption penalties in super sports cars, more of them will develop engines like McLaren's.
Mark Vinnels, Programme Director – New Vehicle Projects said;
It is a real honour to collect this award, and is credit to all at McLaren Automotive for the hard work and dedication to the 12C project. We set ourselves ambitious targets with the M838T engine driven to produce a no compromise unit that was powerful yet refined, compact, lightweight, responsive and efficient.