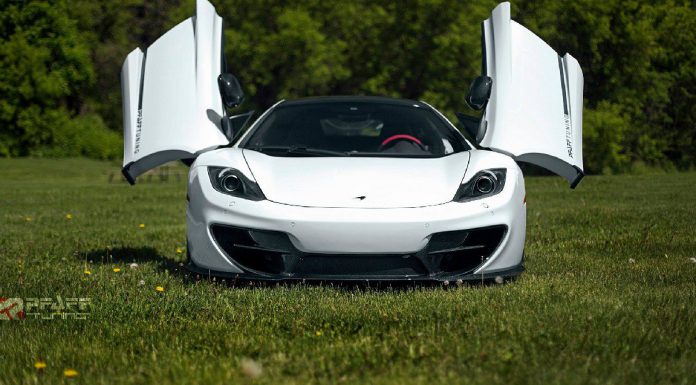 This is a McLaren 12C coupe that was recently worked on by Pfaff Tuning. From Ontario-Canada, Pfaff Tuning is a division of the Pfaff Automotive Partners and they provide unique tuning solutions for luxury performance automobile enthusiasts.
This pearl white McLaren 12C was first seen at the Canadian International Auto Show. They fitted it with a new Fabspeed exhaust to enhance its airflow and give a sportier sound. The ride was lowered with MSO suspension detailing while the wheel was custom wrapped. It also features a custom front bumper and carbon wheel wells.
They later took the British sports car for a photoshoot where they revealed the complete new stance, a white and black affair with carbon parts being visible. The McLaren 12C's engine is unmodified and comes as stock with a 3.8 liter V8 with a twin-turbo that produces 616bhp. With the seven-speed Seamless Shift DCT, it does a 0-97km/h in 3.1 seconds. It has a top speed of 333km/h.