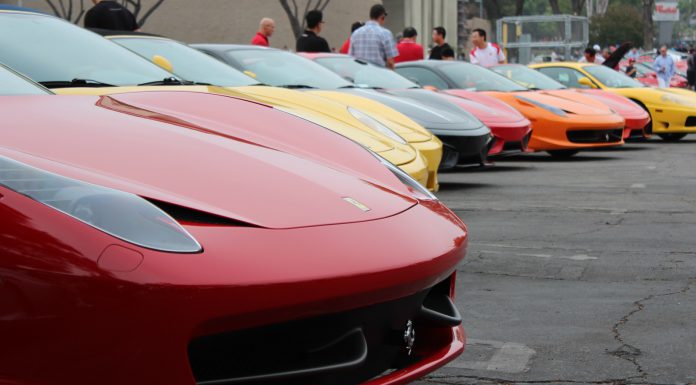 For those living in the areas immediately surrounding Los Angeles, Supercar Sunday has become the go-to car show for car and bike enthusiasts alike.
Every Sunday from 7-10am, car enthusiasts converge on the local Westfield Promenade Mall parking lot to admire some of the rarest and most interesting cars in all of Southern California. For those inherently interested in a particular marque, the organizers arrange for a single make to be highlighted on the first Sunday of every month. In this particular case, it happened to be a showcase for the fairest of all Italian cars — Ferrari.
Renowned car collector Bruce Meyer was kind enough to bring out his extremely rare and strikingly beautiful 1957 Ferrari 250 Testarossa (check it out in the gallery!) to accompany the hundred or so other Ferrari's that dotted the parking lot. Cars included the ever-popular Ferrari 458, 360 Challenge Stradale, the brand-new F12 and even a 458 Challenge car courtesy of The Auto Gallery.
Check out the gallery for more!