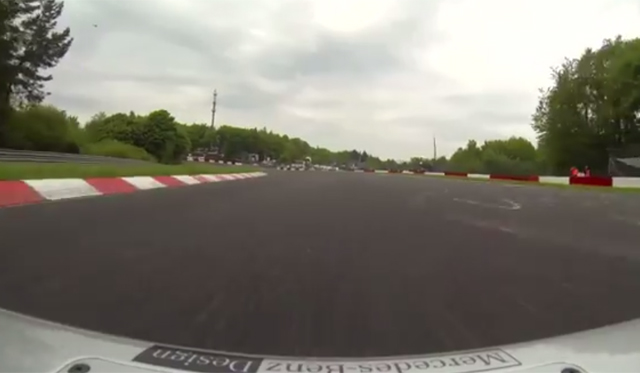 Mercedes-Benz has just released the first official video from Michael Schumacher's lap around the Nurburgring in a Formula 1 Silver Arrow on-board from a GoPro mounted to the advanced front wing.
We previously brought you a televised clip from his historic run around the legendary Germany racing circuit, and this latest clip without a doubt gives us our best view yet of the once-in-a-lifetime lap for the seven-time Formula 1 World Champion.
In the following video, the roughness of the old circuit is clearly demonstrated, as the low slung and stiffly sprung Formula 1 car bumps over some extremely rough surfaces. While Michael Schumacher was not permitted to attack the infamous circuit at full throttle, there are times in the following lap where corners are taken faster than most supercars would be capable of, even though the F1 car is barely at half throttle!
As you would expect, Schumacher couldn't navigate the infamous carousel at the circuit due to the extremely low ride height of the Mercedes AMG Petronas Formula One car.
While Schumacher was out on his lap a number of other Mercedes' were also speeding around the circuit including a Mercedes-Benz SLS AMG Black Series, and a Mercedes-Benz SLS AMG GT3 with even former Mercedes Formula One teammate to Schumacher, Nico Rosberg piloting one of them!