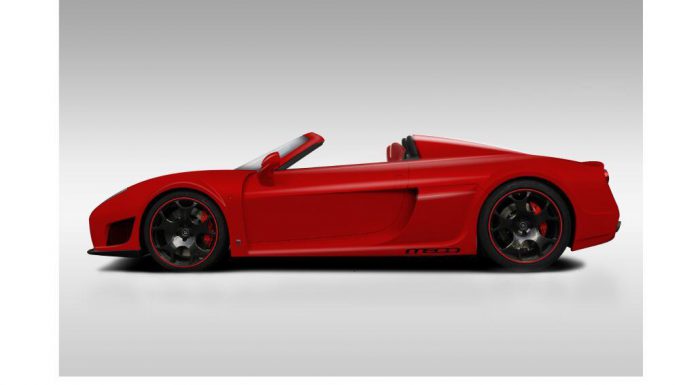 June, 2011 was the last time we heard rumblings of a Noble M600 Roadster.
Now, according to a report by British automotive magazine AutoCar, Noble is once again considering a roadster variant of its popular M600 supercar. In an effort to collect feedback from potential customers, the British manufacturer has released renders of the roadster on their Twitter page.
According to Noble, the car would feature a targa style roof which could be removed and stored neatly in the cars engine compartment. Easing fears that the car would lose performance, Noble has confirmed that the "handling and rigidity would not be effected" with the removal of the hard top.
Managing director of Noble, Peter Boutwood went on to say "We haven't built or tested one, but it is a feasible project." Noble is very much testing the waters at the moment. Undoubtedly, if there is demand they will build one. Until then, what are your thoughts on Noble's renders of the M600 roadster?