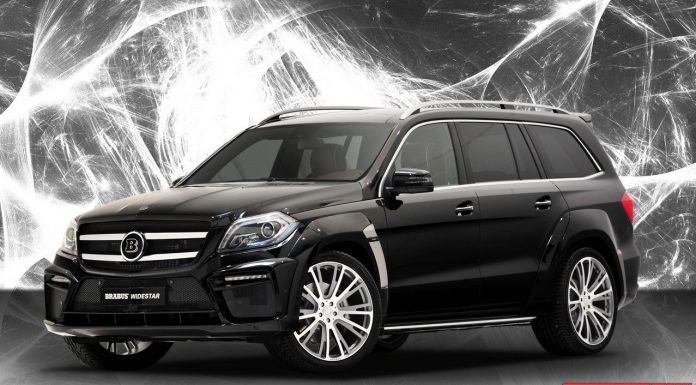 German tuner Brabus has revealed its latest build-the Brabus B63-620 Widestar based on the Mercedes-Benz GL 63 AMG. The highlights scream a set of muscular fender flares front and back. It runs on high-tech forged wheels with a diameter of 23 inches. The front sports large air inlets and a 5.5-liter Biturbo V8 engine producing 456.3 kW / 620 hp (611 bhp) of power.
The enlarged air inlets help to supply wenough air to the radiators and the front brakes while the new body shape helps to reduce lift on the front axle at high speeds and thus optimizes directional stability. The rear strikes you at a first look when you go around, starting with the Brabus spoiler to the diffuser.
From the rear, the wide-body version is even more striking thanks to the roof spoiler and the rear element made by BRABUS. The thrilling BRABUS appearance includes a diffuser integrated with the rear bumper. In it there are the ceramics-coated tailpipes of the Brabus stainless-steel sport exhaust system with butterfly valve. All these parts are manufactured in OEM quality from high-grade PUR plastics, to ensure durability, paintability and optimal fit.
Like said before, the Brabus B63-620 Widestar runs on 23-inch high-tech forged wheels. These wheels are the Brabus "Platinum Edition" 11Jx23 alloys and they are available in are available in Monoblock E evo, F and R designs. These wheels help in weight savings of up to 15% and carry the "Platinum Edition" emblem. They are then wrapped in high-performance street tires in size 305/30 R 23 from Continental, Pirelli and YOKOHAMA.
Other than the named wheel options, the new Mercedes GL-Class can also run on 21-inch forged Monoblock VI or F wheels, 22-inch Monoblock VI, E, Q and R cast wheels or BRABUS Monoblock G "Platinum Edition" forged wheels. The wheels are complemented by the Airmatic suspension which lowers the ride by 30 millimeters.
Brabus enhanced the braking system by using their high- performance brake system with six-piston aluminum fixed calipers. They grip on the vented and cross-drilled front discs measuring 405 x 34 millimeters (15.9 x 1.3 inches). Likewise, the rear axle has discs measuring 380 x 34 mm (15.0 x 1.3 inches) and four-piston fixed calipers.
Performance
The powerhouse features Mercedes AMG BRABUS 5.5-liter V8 Biturbo engine. Brabus tuned it with the B63 – 620 performance kit which is also available for all other AMG 63 models featuring the V8 biturbo engines. This Brabus B63 – 620 PowerXtra module is i a plug-and-play device and comes with new mapping for injection and ignition and provides a moderate increase in boost pressure.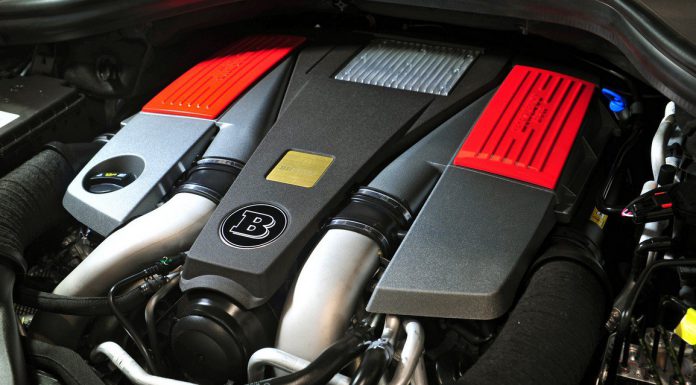 As a result, the power jumps from the original 410 kW / 557 hp to 456.3 kW / 620 hp (549 bhp to 611 bhp) at 5,750 rpm. This also follows an increase in torque from 760 to 820 Nm (560 lb-ft to 604 lb-ft), available between 2,000 and 5,000 rpm. The new performance figures now read 0-100 km/h in 4.7 seconds and The tuned SUV zooms to 100 km/h (62 mph) in just 4.7 seconds and an electronically limited top speed of 280 km/h (174 mph).
The new Brabus stainless-steel sport exhaust system with butterfly valve comes with remote control where the driver can choose between different notes, soft and loud.
Interior
The interior on the other hand is nothing short of Brabus. The driver and his passengers will enjoy such details as the stainless-steel scuff plates with backlit BRABUS logo and Brabus all-leather interiors crafted from Mastik leather and Alcantara