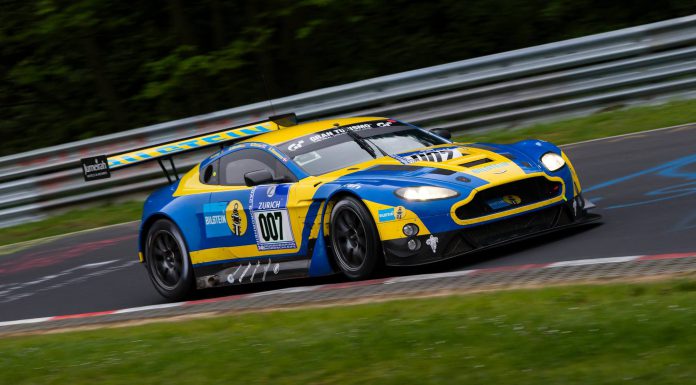 Silverstone, 3 June 2013- The second round of the Blancpain Endurance Series came to a close at the Silverstone Circuit in the UK. Teams that took wins home were Aston Martin, Nissan and Porsche. The overall win went to Aston Martin in the PRO racing class, a win at home. The PRO-AM class was won by Nissan while Porsche took home the win for the Gentleman class.
In all three classes, Aston Martin was a happy winner; they won the PRO class with the Bilstein-liveried V12 Vantage GT3. The Barwell Motorsport came second in the Pro-Am class while the PGF-Kinfaun team secured a third position in the Gentleman class.
They had qualified for pole position on during the second qualifying race under the hands of French GT-ace Frédéric Makowiecki, setting a lap time of 2:01.104. The race was started by team mate Darren Turner (GB) before handing over to Frédéric and later Stefan Mücke (D). Despite having slipped off to second position; they still managed to make a win. They finished 20.981 seconds ahead of the rest, more interesting; they finished the race with a 'James Bond' time of 3hrs01:36.007!
The PRO-AM class was well fought for by Nissan GT Academy Team RJN and their Nissan GT-R Nismo GT3 which was driven by Lucas Ordonez, Peter Pyzera and Alex Buncombe. The #23 JRM GT-R was also impressive, they did the best time during the pre-qualifying on Saturday. As for the Nissan GT Academy, they did not only win the PRO-AM class but they also secured position 10 overall.
The second position in the PRO-AM class went to Barwell Motorsport in an Aston Martin while TDS Racing BMW Z4 of Henry Hassid and Ludovic Badey came third. He was assisted by
In the Gentleman class, it was Omani sportscar racer Ahmad Al Harthy who claimed the win in his ARC Bratislava Porsche 997 GT3 R. He was assisted by his Slovakian team mate Miro Konopka. Ahmad became the first driver of Arab origin to stand atop the championship podium. Considering that at Woodcote he had ran out on the grass, with only 20 minutes left-his win was immaculate.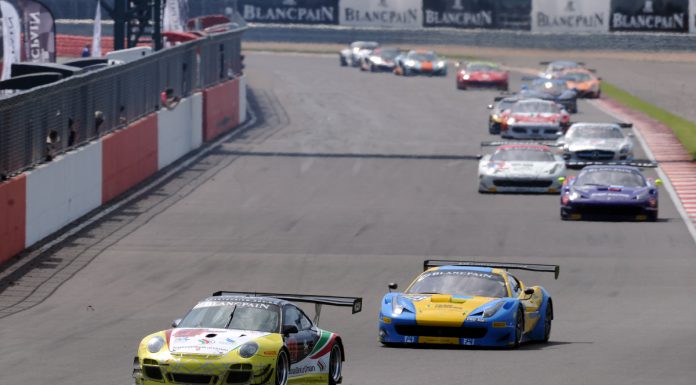 Second in the Gentleman class went to #10 SOFREV ASP Ferrari 458 Italia driven by Maurice Ricci, Gabriel Balthazard and Jerome Policand. Third position went to PGF-Kinfaun team in the Aston Martin.
The third round of the Blancpain Endurance Series will take place at Paul Ricard HTTT, in Le Castellet southern France on June 29 and 30.