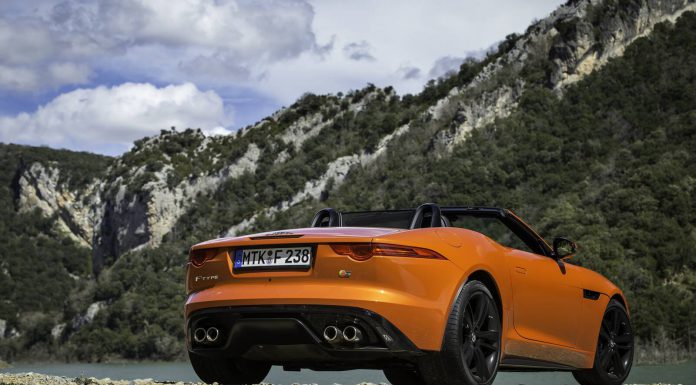 The new Jaguar F-Type may just be the car which Jaguar has been waiting on; latest reports confirmed to Automotive News indicate that new F-type has already been sold out till the end of this year. Now, that's the new milk cow that the company needs, even with stable models like the bigger XJ and sportier XK series, the company still needed a push to penetrate enough into the market.
The thing that surprises most is that, even with the high price the new F-Types comes with, orders managed to surpass the production numbers. The base model which is the V6 costs around £58,520 while the top range V8 S costs £79,985. With added options the price may hit £100K, not to mention that the F-Type Coupe is on the way and also an F-Type R all which will go deeper into your pockets. But again, sales numbers speak louder and from this trend it seems the risks are worth every move.
Adrian Hallmark, Jaguar's Global Brand Director confirmed that any customer who makes an order now should be lucky to get the car by the end of the year. Check out our review of the Jaguar F-Type V8 S, the Jaguar F-Type V6 S and the Jaguar F-Type V6 models.
Just to refresh your minds about what the F-Type is all about, a new 3.0 liter V6, developed from Jaguar's 5.0 liter V8, is available in either 340hp or 380hp variants, powering the F-Type and F-Type S respectively. The V6 models are joined by a new member of Jaguar's V8 engine family producing 495hp and 625Nm of torque; it's the F-Type V8 S model. The engine offers a torque-to-weight ratio of 375Nm/tonne, accelerates to 100km/h in 4.3 seconds and on to an electronically limited top speed of 300km/h.
The 380hp V6 F-Type S covers the 0-100km/h in 4.9 seconds and has an electronically limited top speed of 275km/h. The 340hp V6 F-Type accelerates to 100km/h in 5.3 seconds and on to an electronically limited top speed of 260km/h.