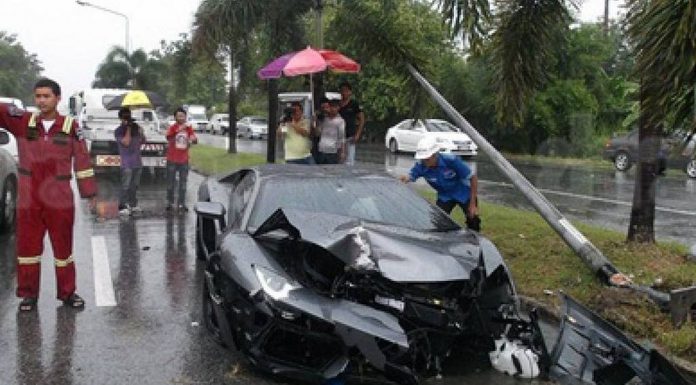 A silver Lamborghini Aventador has been destroyed in Thailand after the 45-year-old male driver lost control in the slippery conditions.
The driver, who has acted as the managing director of the Asian Steel Bar Company was actually on the way to his father's funeral when the incident happened. While the exact cause of the crash is currently unclear, it's likely that the driver was a bit too happy on the throttle in the tricky conditions. When the crash occurred, the Lamborghini Aventador went on to hit two electrical poles and 2 trees before coming to a rest completely destroyed.
Despite the carnage produced by the crash, the driver managed to walk away with just minor injuries claiming than an amulet he was wearing contributed to his fortunate outcome.