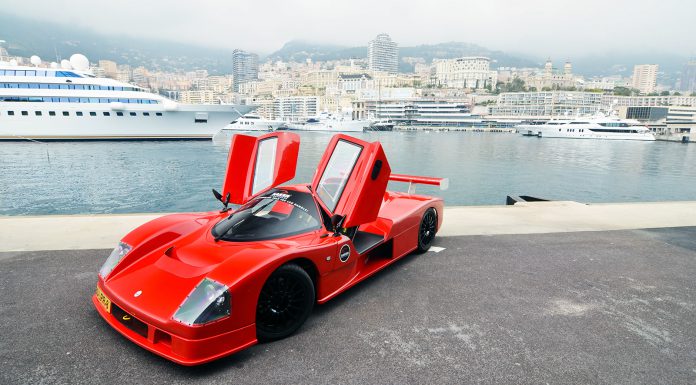 While GTspirit was in town for the Top Marques Monaco 2013 recently, we were given the opportunity to take out the exclusive New Zealand-designed but Dutch built and owned Saker GT racer for the following photoshoot.
The Saker GT trackday car features a flat-four cylinder engine from the Subaru WRX STi which delivers 320hp when fitted to the Saker GT racer. Upon the request of customers, that power can then be lifted to upwards of 400hp. Combine that potent power with the fact that the Saker GT tips the scales at just 765kg, the Saker GT can therefore sprint to 62mph in around 4 seconds and a top speed in excess of 160mph. The Saker GT is then built around a tubular steel chassis and fiberglass body.
From a visual standpoint, the GT we photographed had a bright red paint job and features very simple styling with two Ferrari Enzo-style doors, a massive rear wing, black racing wheels and a large air intake above the engine bay.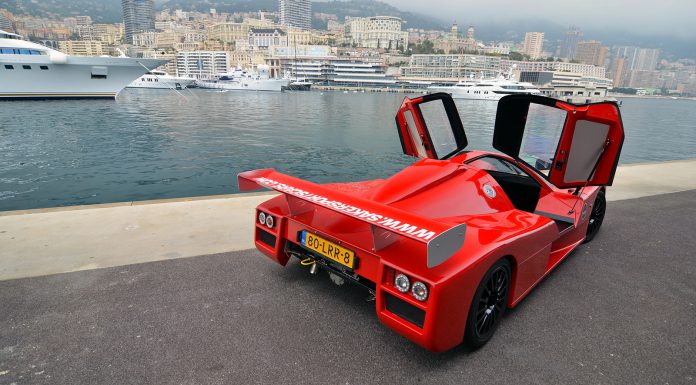 The company behind the Saker GT racer, Saker Sports Cars was founded by Bruce Turnbull and has been producing sports cars since way back in 1989 and the Saker GT is actually produced in the Netherlands alongside the Saker Sprint. While Saker Sports Cars has its origins in New Zealand, the company is now 100% Dutch and has been producing the Saker GT since 2003.