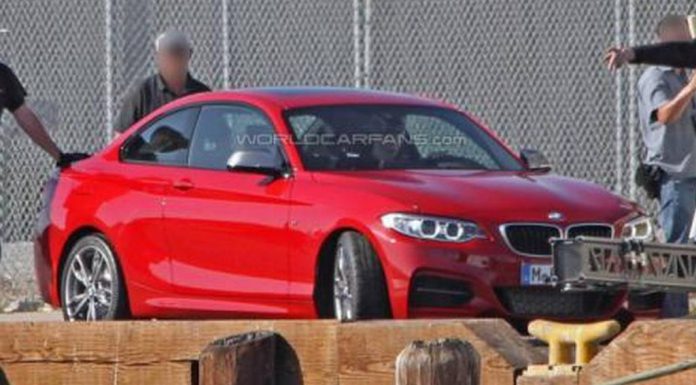 Just a few days after the very first photos of the upcoming BMW M235i performance coupe leaked online, details have emerged confirming that BMW is in fact developing a BMW M2 possibly for the 2015 model year.
The 2015 BMW M2 will mark the latest in the ever-growing portfolio of BMW's M division and will launch just after both the 2014 BMW M3 sedan and 2014 BMW M4 coupe hit the market late this year and early next year.
The 2015 BMW M2 will be based on of course the BMW 2-Series and is set to share many of its components with the 2014 BMW M235i pictured here. Most notably, it's expected that the 2015 BMW M2 will share the same turbocharged 3.0-liter six-cylinder engine of the M235i but produce at least 30hp more.
What this means is that the upcoming 2015 BMW M2 will likely pump out over 350hp and thanks also to its relatively small size, the 2015 BMW M2 should be able to sprint to 100km/h in just 4.6 seconds.
Additionally, the 2015 BMW M2 will obviously feature the aggressive bumpers and styling cues as all current M-division production cars do as well as a revised interior and a selection of carbon fiber reinforced plastic parts. Furthermore, a limited-slip differential is likely as is a fixed-rate suspension setup.
The car should launch in 2015 for a price of around 45,000 pounds.
[Via World Car Fans]