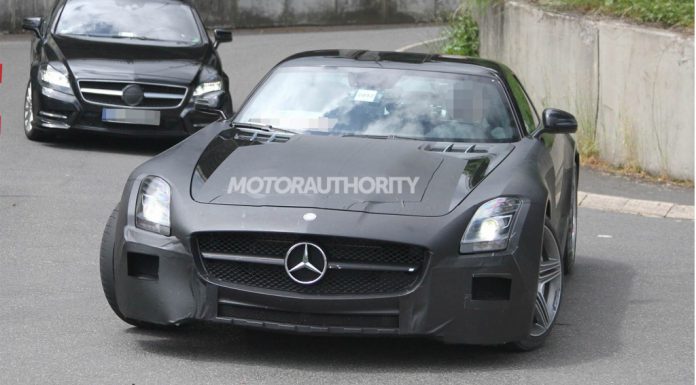 With the production of the popular Mercedes-Benz SLS AMG GT in what appears to be its last legs, additional details have been revealed about the supercar which will replace it.
Talk about the upcoming 2016 Mercedes-Benz SLC coupe has been around for months now, and now the latest reports from Auto Bild suggest that the car will in fact become the successor to the Mercedes-Benz SLS AMG GT rather than simply being below it in Mercedes-Benz's line-up.
As a result, the 2016 Mercedes-Benz SLC will be available in a selection of variants when it hits the market in late 2015 with Mercedes-Benz aiming to transform the rather heavy Mercedes-Benz SLS AMG GT into a car which can truly compete with the Porsche 911.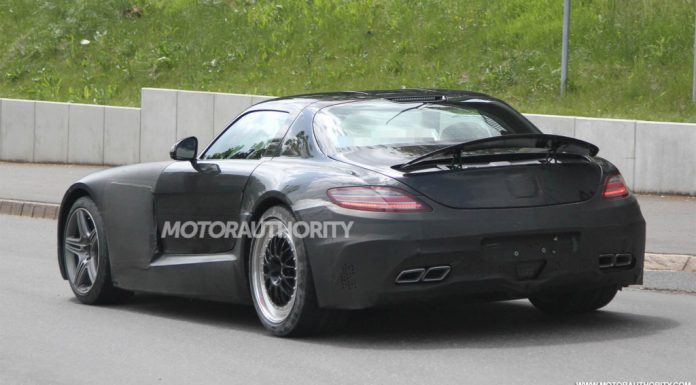 Consequently, the 2016 Mercedes-Benz SLC will weigh approximately 150 pounds less than the current Mercedes-Benz SLS AMG GT and will feature a selection of new engine options with the base SLC expected to pump out 485hp, a Mercedes-Benz SLC S then producing around 550hp and an eventual Mercedes-Benz SLC AMG Black Series pumping out over 585hp completing the line-up.
This power will be produced from a new twin-turbo 5.5-liter V8 engine with the 2016 Mercedes-Benz SLC also expected to ditch the gullwing style doors of the current SLS AMG.
The 2016 Mercedes-Benz SLC is expected to cost around $100,000 in the U.S. in base spec and up to $200,000 for the Black Series variant.
[Via Motor Authority]