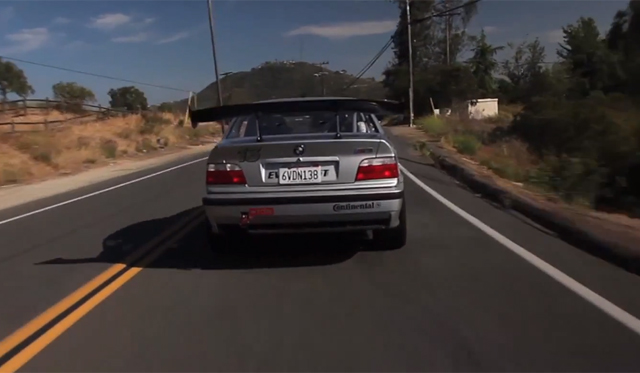 Whether you like it or not, electric cars are slowly building steam and increasing in popularity and while they may only be a temporary solution to the diminishing oil reserves, electric sports cars are starting to appear here and there.
In the latest episode of Tuned on the Drive YouTube channel, Matt Farah got handed to keys to a completely custom, one-off BMW E36 M3 stripped down and essentially turned into a true racer for the road.
However, this BMW E36 M3 isn't your ordinary straight-six powered M3 and is instead a completely electric vehicle featuring a bespoke electric drivetrain helping to produce 342hp at the rear wheels and 850lb-ft of torque at the rear wheels.
Making that torque figure all the more impressive is the fact that all that torque is available from 0rpm and therefore, the car is without a doubt one of the fastest, if not the fastest road-legal BMW E36 M3 currently on the planet.
Last year, EV West's electric BMW E36 M3 competed at the Pikes Peak International Hillclimb where it showed itself to be real performance machine.
While electric sports cars are definitely not to everyone's taste, the following vehicle is without a doubt a very impressive piece of engineering and it could just be one of the first in a growing number of custom EV's hitting the roads around the world.