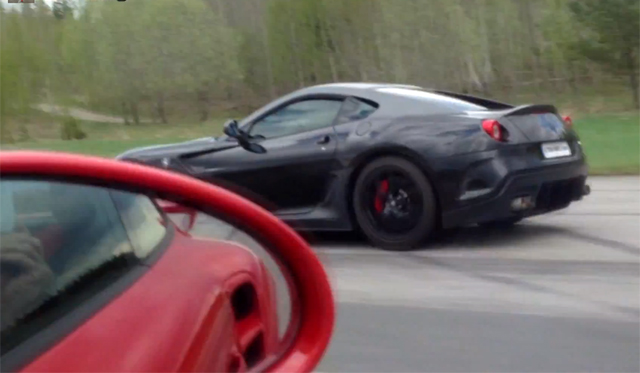 The Porsche 911 Turbo equipped with a PDK transmission is generally considered as the sleeper of the supercar industry.
On paper, the 2014 Porsche 911 Turbo 'only' produces 520hp from its twin-turbocharged flat-six engine, but despite that it can hit 62mph in well under three seconds thanks to the advanced all-wheel drive system and potent launch control systems.
However, if you take away the obvious advantage that the Porsche 911 Turbo has over most of its rivals (its 0-62mph sprint) and pit it against a 661hp Ferrari 599 GTO from a rolling start, just how well will the Porsche 911 Turbo perform?
Well, M5boarddotcom have done just that in their latest supercar rolling drag race and while the entire drag race takes place in the first minute of the following clip, it's definitely worth a watch!