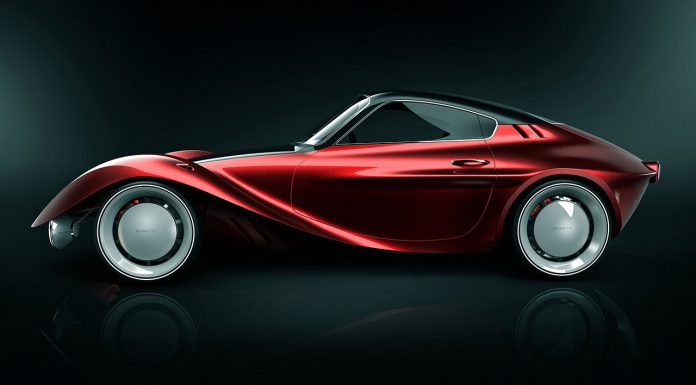 Brian Males is an Automotive and Transport design student at Coventry University, graduating in 2013. He was born in Slovakia and is a designer, painter and photographer. He is behind the concept car that you see below, it's a Moretti EGS Concept car based on the 1954 Moretti 750 Grand Sport. He developed it for the project named "Emotions of Italy".
Let's go back into time a little bit shall we? During the late 40s and early 60s, Italian Giovanni Moretti was already making custom Italian racecars in the 750cc class and he became famous for the 750 Sport and 750 Gran Sport variants. Our car in topic is the 750 Grand sport, these cars at that time were called the etceterinis-a term coined back in the day to mean tiny Italian race cars that were sometimes referred as mini Ferraris, especially with Moretti's cars.
Brian Males decided to reincarnate the 750 Grand Sport in this project and he describes that his emotions drove him to doing so;
In no field more than in the design of automobiles is the Italian genius for sensual pleasure better manifested. In my research I learned that emotional reactions which are processed on visceral level, have a much more impact on choice, rather than cognitions; that the portion of humanity within our cars or as Chris Bangle says, Avatars, has a tremendous impact, and not only in the human-machine interface design but also in the aesthetics.

We can't probably avoid a robotization of the transport, but in terms of aesthetics we can maintain the portion of humanity within our cars.

In the era of transition between petrol and electric age we need to look for the factors which could ease this process. A Human factor, probably. Imperfectness? Nostalgia ? Sexuality?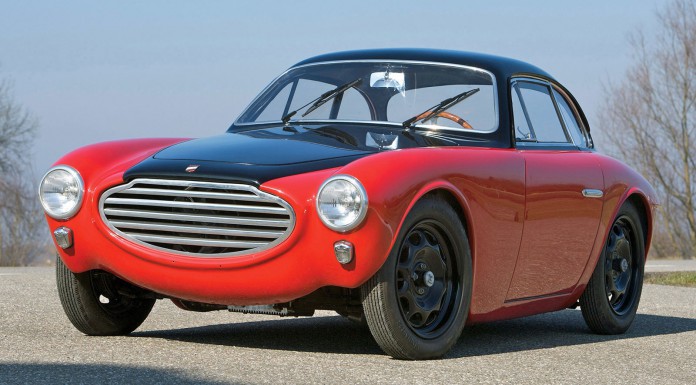 Indeed, he has managed to bring out the futuristic version of the 1954 Moretti 750 Grand Sport. He did not mention what would power it but as a designer he may have shelved that for the technocrats. However, the original 750 Grand Sport featured a unique powerhouse. As opposed to many cars of its time, it single spark ignition and twin Weber carburettorshad in its 4-cylinder twin overhead cam engine that could give more than 60bhp at 7000rpm. It could achieve 100mph.
[via Carscoop]