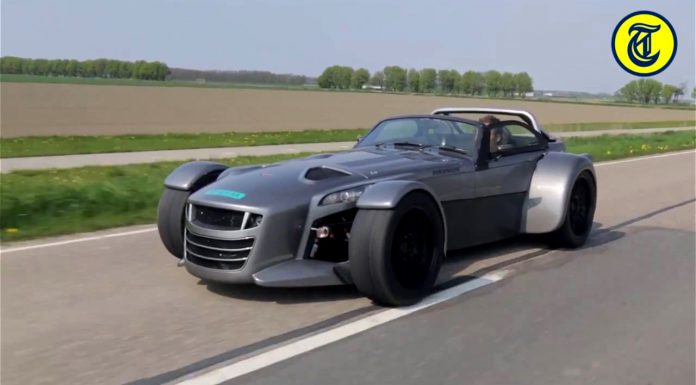 A few weeks ago we reported that the Donkervoort D8 GTO is nearing production, and later announced that the sports car had been approved for the Gulf and European markets. In their latest press release, the Dutch car maker has announced that they are ion a new campaign with the media to familiarize the public with the new sports car. In that regard, they have revealed a video of Autovisie testing the Donkervoort D8 GTO.
The video is in Dutch but has English subtitles for the non-English viewers. It shows some insights about the car, its drivability and also explains the concept behind its good performance on the track.
Just a recap, the Donkervoort uses a, five cylinder 340hp 2.5 TFSI Audi motor. This makes it possible to provide either a standard 340hp model or an uprated 400hp model. Torque tops out at 450Nm from about 1,600rpm. To access the extra power, a switch is located in the dashboard, next to a button for the traction control, another first for the D8.
The price of the new GTO is between € 100,000 and € 150,000 excluding taxes. At the first viewing half of the first 25 specially designed GTOs were sold.