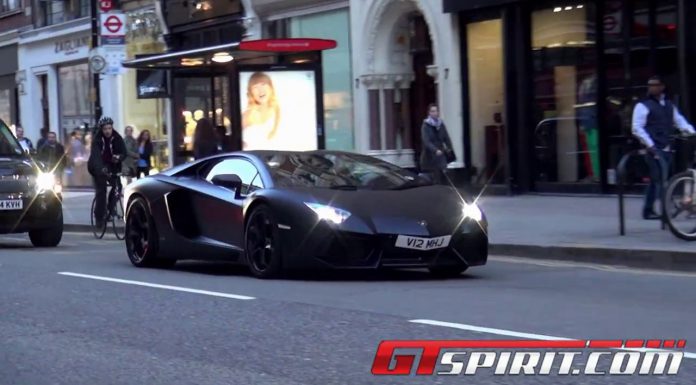 The London Millionaire Boy Racers episode 5 is out, a follow up from Episode 4 which we aired last week. It's a seroes of webisodes created by SupercarsofLondon from the supercar world in London. So what they basically do Is go out every Friday creating a new series of webisodes showcasing London's ultimate supercars driving around.
In this latest webisode, they captured great supercars starting with Italian marques as the Ferrari 458 Italia and the Ferrari California not to mention the Maserati Gran Turismo. There were a couple of Lamborghinis too and of course Britain's own, Aston Martin. A surprise of the day, well not a surprise as now it's too common in London-the Bugatti Veyron Super Sport.
While you enjoy watching this webisode, remember to subscribe to SupercarsofLondon for weekly webisodes, and daily supercar videos and be sure to come back next week to GTspirit for the next episode!