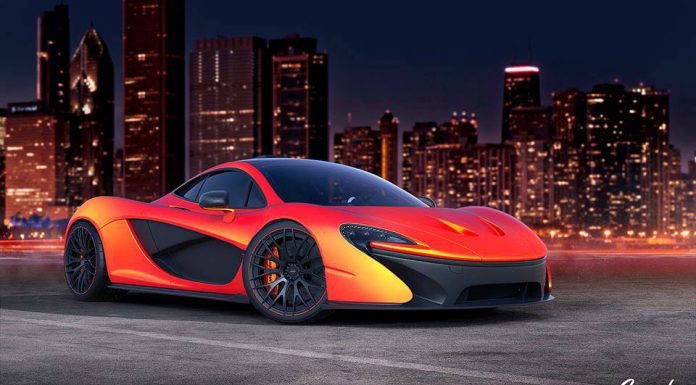 Customer deliveries of the McLaren P1 have yet to begin with McLaren reportedly still trying to find customers for the remaining 25 per cent of the P1's.
However, when customer deliveries of the McLaren P1 do begin later this year, it's likely that a few brave customers may opt for slightly modifying McLaren's new halo-supercar and with hypercars such as the Bugatti Veyron and Ferrari Enzo both having been fitted with aftermarket wheels in the past, the McLaren P1 could join that group.
Consequently, a volcano orange McLaren P1 has been rendered rolling on a set of custom wheels by ADV.1 Wheels and even though the entire image looks like it's from a computer game, it does give us a sense that the McLaren P1 could actually look quite impressive with custom aftermarket wheels.
This particular set feature a deep concave design and are finished in matte black with red outer rims.
The McLaren P1 features the same 3.8-liter twin-turbo V8 engine as the McLaren MP4-12C tuned to an impressive 727hp. This traditional powerplant is then mated to an advanced KERS electric motor producing an additional 176hp, meaning the McLaren P1 pumps out 903hp in total and can hit 62mph in under 3 seconds.
[Via Gurnade]