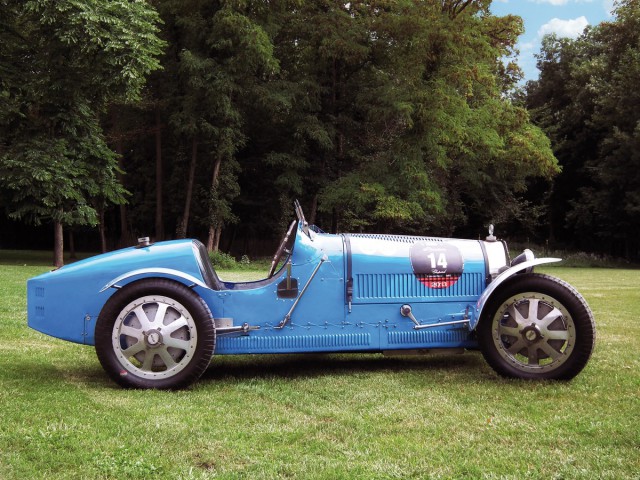 Bugatti will enter the Mille Miglia 2013 with two of its iconic models namely the Bugatti Type 35T and the Bugatti Veyron Grand Sport Vitesse, the later will however not compete. Dr Wolfgang Schreiber, president of Bugatti Automobiles S.A.S, will be at the fore front of the event too. The the thousand-mile rally from Brescia to Rome and back will start on May 16 to May 20, just around the same time when the Gumball 3000 Rally from Copenhagen to Monaco will take place.
The Bugatti Type 35T is a version of the Type 35, it stores 120PS in excess of power coming from a 2.3 litre, straight-eight engine. It only weighs 750kgs and will enter the race in blue livery as is and was with all French racing cars. The Type 35T was a Grand Prix car from 1926 and has over 2000 victories!
The Bugatti Veyron 16.4 Grand Sport Vitesse requires not much of an introduction here as it has headlined our news severally starting with the new world record for the fastest roadster to even special debuts as the one at the Shanghai auto Show 2013. Just a recap though, it features an 8-litre W16 engine exhaling 1,200 PS, 1,500 Nm of torque with a wild acceleration of 0 to 100 km/h in 2.6 seconds and is capable of attaining a top speed of 410 km/h. Similarly, the Vitesse will have a French racing blue livery.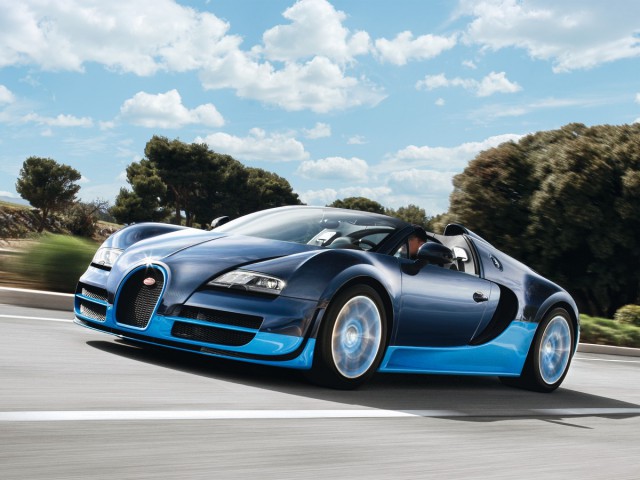 The Mille Miglia started way back in 1927 and was closed in 1957 later to be revived in 1977 and has been considered to be one of the most challenging races of all time. Today, it's organized as a safe rally, this year the participants will go through three-day, multi-stage rally places which runs over 1,000 miles from its start in Brescia, Northern Italy, passes cities through Verona, Ferrara, San Marino and Rome before returning to returning back to Brescia via Siena, Florence and Cremona.
There is one major rule that says only cars that took part in the original Italian classic race and are still in their original condition may participate in the competition. The Bugatti Type 35T will drive with starting number 14.