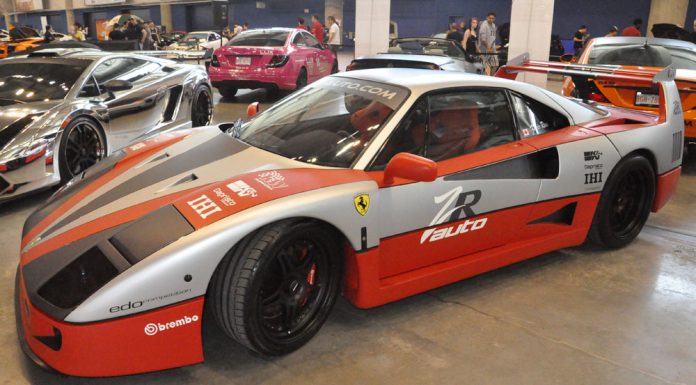 The Driven Auto Show is an annual event held in Calgary, Alberta, Canada, that showcases the unique cars owned by individuals and vendors in and around the city. This year, more than 100 cars were in attendance ranging from street-tuned Scion's all the way to ZR Auto's impressive Maserati MC12 Corsa.
Regognized tuners sunch as ZR Auto, Tunerworks, VEX Performance and more were in attendance showcasing some of their latest and greatest rides. The most impressive booth by far was the ZR Auto booth, boasting 10 high-end exotics.
Zahir Rana showcased many of his clients' cars that he's been working on over the past few months. Some of the wild rides included an orange Braubus Mercedes CLS55, custom widebody Mercedes SL55 AMG, twin-turbo IMSA Gallardo, heavily-modified 715hp green Porsche GT2RS, 707hp twin-turbo F430, newly-wrapped F40 and plenty more.
Many individuals showcased their custom rides at the show. Cars ranged from a blue twin-turbo Lamborghini Murcialago to a bright green fully customized 2002 Nissan Skyline GT-R.
Check out the gallery for a fuller look at the Driven Auto Show this year: