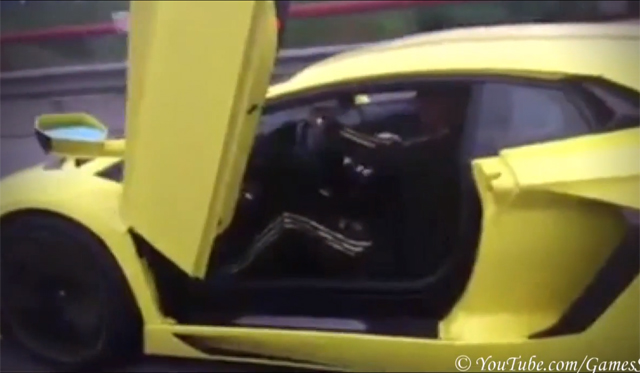 For most people, simply driving a neon yellow Lamborghini Aventador on the legendary Autobahn would attract all the attention you could ever hope for.
However, the following clip demonstrates that not all are entertained thoroughly enough from the Lamborghini Aventador's potent 6.5-liter V12 engine producing 692hp and instead other avenues of enjoyment must be found and the following driver definitely takes that to an entirely new level.
In a strange clip to rival the one of a McLaren 12 Spider owner stopping traffic for a bathroom break, the following owner decides to drive down the Autobahn with the driver's side scissor door completely open!
http://www.youtube.com/watch?feature=player_embedded&v=T4uvNT6UEUQ
The Lamborghini Aventador owner then embarks on showcasing the acceleration capabilities of the Lamborghini Aventador as he speeds off after closing the door on two occasions.
Now this is definitely not something you see every day!