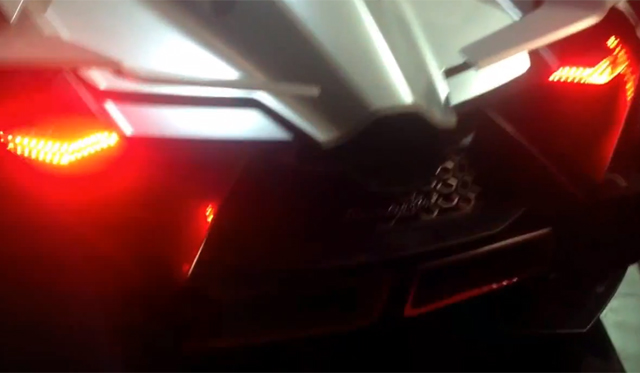 Recently unveiled at the end of Lamborghini's 50th anniversary Grande Giro tour through Italy, the Lamborghini Egoista cements Lamborghini's refusal to ditch its badass reputation in the face of rival companies producing hybrid-powered supercars.
Similarly outlandish and futuristic as the insane Lamborghini Veneno released at the Geneva Motor Show 2013, the Lamborghini Egoista features styling reminiscent of an Apache stealth helicopter with a bright orange glass jet aircraft style canopy hiding a single, mid-mounted seat.
Now while all of this styling is impressive, it's nothing without a running engine and as the following clip shows, the Lamborghini Egoista certainly has the potential to be a real performance machine.
The following video showcases the Lamborghini Egoista's 5.2-liter Lamborghini Gallardo-derived V10 engine being revved for the very time and it sounds just like you'd expect any one-off Lamborghini hypercar concept to sound; extremely aggressive!