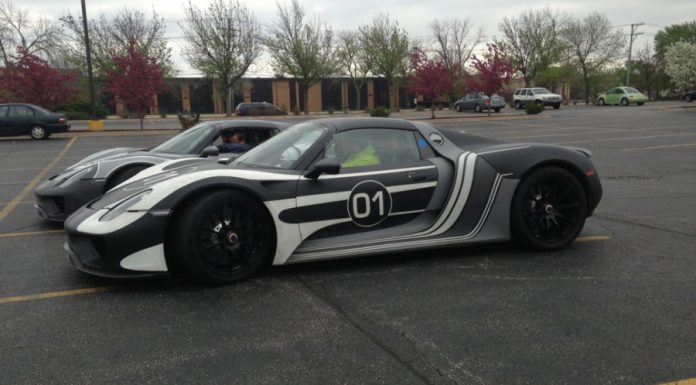 Two 2014 Porsche 918 Spyder prototypes were recently spotted in a carpark in what is believed to be the final configuration for the high-performance hypercar.
Unlike most supercars, Porsche has been extremely open with the styling of the Porsche 918 Spyder and is no longer covering the car in any camouflage so consequently, the following two prototypes are assured to look identical to the production car when it debuts at the Frankfurt Auto Show in September.
It's currently speculated that the 2014 Porsche 918 Spyder will feature a 4.6-liter V8 engine pumping out upwards of 875hp thanks to two additional electric motors producing well over 100hp each.