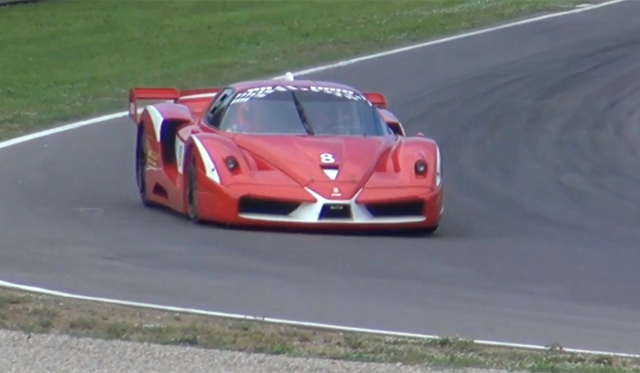 While recently attending a Ferrari Corse Clienti event at the infamous Imola racetrack where famous, Ayrton Senna and Roland Ratzenberger died during the same F1 weekend, NM2255 filmed the following Ferrari FXX Evoluzione tearing around the Italian circuit.
With the exception of some of the greatest Ferrari Formula One cars during the years, the Ferrari FXX Evoluzione unquestionably has the loudest exhaust system of any Ferrari with its 6.3-liter V12 engine producing an insane 850hp at an even more impressive 9,500rpm.
Consequently, the Ferrari FXX Evoluzione can hit 100km/h in 2.5 seconds and a theoretical top speed of 400km/h.