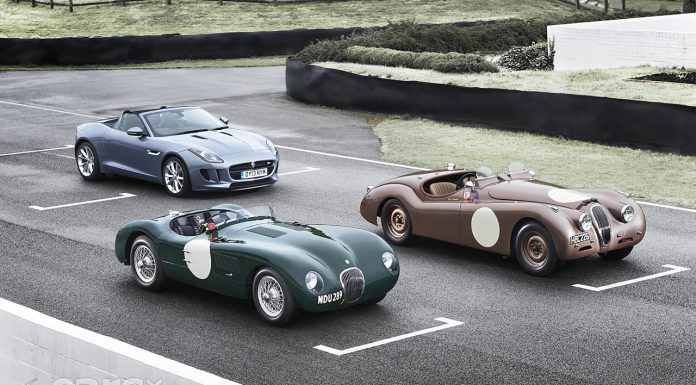 Jaguar has just announced its entrants for the annual Mille Miglia 2013 race with a Jaguar C-Type, Jaguar XK120 and the brand new Jaguar F-Type representing the brand.
After being officially cancelled in 1957 after a selection of fatal crashes in the years before, the Mille Miglia has remained more of a parade than an actual road race, but despite that, it still remains as one of the world's premier classic car events.
Additionally, Jaguar's trio of sports cars will be powered by a selection of famous faces including that of male model David Gandy, cyclist Sir Chris Hoy, 20th Century Fox's boss Jim Gianopulos, German actress Hannah Herzsprung, Salvatore Ferragamo Jr., Yasmin Le Bon and Michael Quinn.
These celebrity drives will be joined by Alex Bluncombe, a Jaguar Heritage Racer, and our favourite automotive journalist, Chris Harris piloting the Jaguar C-Type.
Jaguar European Director, Bernard Kuhnt said,
"Jaguar's 1952 entry into the Mille Miglia was hugely significant in the evolution of Jaguar products. Seductive design, intelligent performance and technological innovation were features of all Jaguar sports cars in the 1950s and 60s and they are prevalent in the incredible new F-TYPE. I am delighted that the Jaguar sports car 'bloodline' will be together in this great race and that such an exciting list of individuals will come together to celebrate the occasion and drive our cars."
[Via CarsUK]