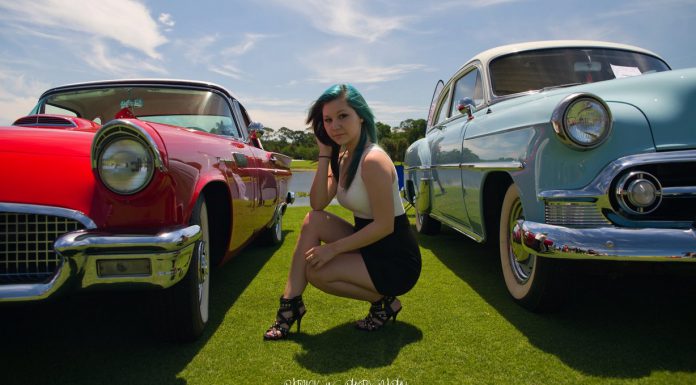 Meet Emily Rouge, a model and car girl who was recently featured in the latest edition of Festivals of Speed Mission Inn, and thanks to Patrick NG Photography who took care of these shots. Like we had promised you in our earlier post, she features alongside the cars that we brought in the same post adding the extra stance that her profession calls for.
Emily did blend in well in an event which is hard to dress for considering that there were both vintage and modern cars, calls for a nearly neutral look to cater for both worlds but she managed to give both world what is really required-boldness and beauty!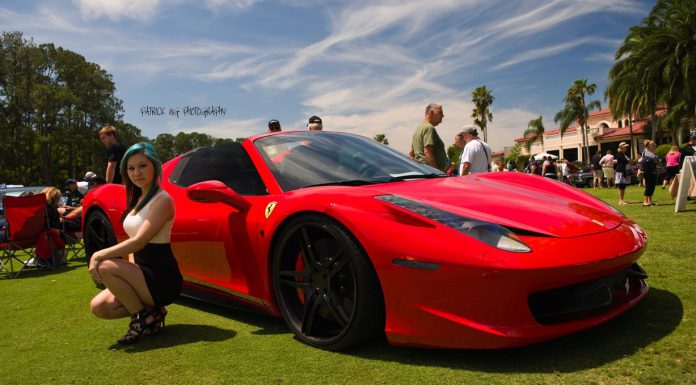 The 2013 Festivals of speed Mission Inn took place on May 5 near Orlando, Florida. Festivals of Speed are Florida's premier automotive and luxury lifestyle events that showcase the best in automotive among other luxury detailing associated with luxury and sports cars. Spearheaded by Joe Sabatini, the event takes place throughout the year in five places starting with the Amelia Island in March, St. Petersburg, Mission Inn Resort Club in Lake County in May, Miami in October and finally Orlando in December.
This event was graced mainly by vintage cars, all finished in wild Vintage shiny colors definitely portraying the professionalism of the owners, not to mention a few bikes which were vintage and custom built too. It's the British who took the main award home as the winner of this event was an Austin Harley. The rest of the cars included the SRT Viper, Ferrari 458 Spider in red, a Mercedes-Benz C63 AMG, Lamborghini Aventador and a Murcielago and a Ferrari Testarossa among other cars.