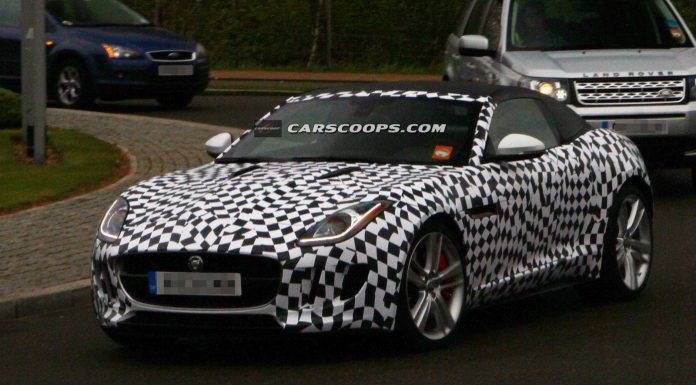 Despite Jaguar's ongoing claims that the recent renderings of a Jaguar F-Type Coupe were simply showcasing the Jaguar C-X16 Concept, it almost goes without saying that the firm is planning a hardtop version of the recently launched F-Type.
As a matter of fact, the very first Jaguar F-Type Coupe was recently spied testing for the very first time on public roads under a sheet of trick camouflage.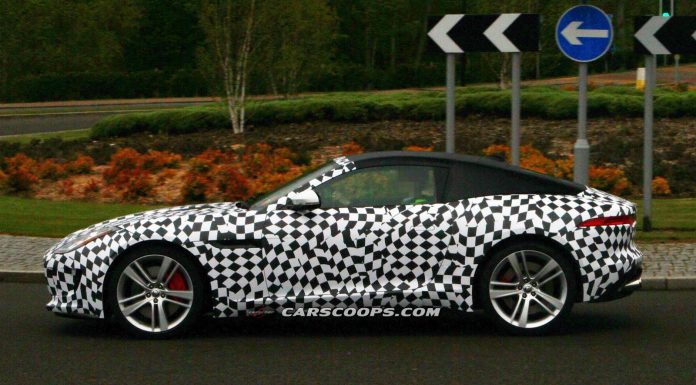 As the following spyshots show, the car appears to be simply wearing a fabric roof on first glance, but it's likely that a completely solid roof is hiding under there all but confirming that a Jaguar F-Type Coupe is just around the corner.
Whenever the car is released, it'll be offered with the same three powertrains as the Jaguar F-Type Roadster, meaning two 3.0-liter supercharged V6 variants will be available, as well as a supercharged V8 model producing 488hp.
[Via Carscoops]