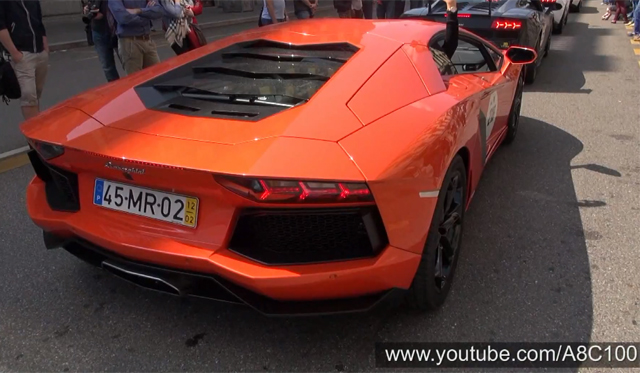 While attending the very first stage of the Lamborghini 50th anniversary Grande Giro through the heart of Italy, A8C100 on YouTube managed to film the following 24 Lamborghini Aventador's revving and driving as the tour kicked off!
Hearing a unique Lamborghini Aventador revving by itself is often enough to grab our attention and the following clip simply multiplies our excitement 24 fold.
Throughout the following clip, you'll see an array of Lamborghini Aventador's completed with vastly different paint schemes, with one even being painted brown while another has been fitted with an aftermarket exhaust system from Oakley Design.