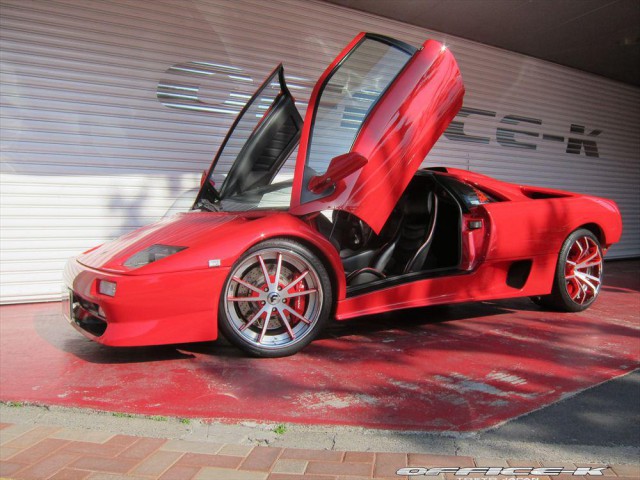 Japanese tuner Office-K has revealed a new project based on the Lamborghini Diablo SV, Lamborghinis have been taken over the automotive news in the past one week and this is due to the ongoing 50th Anniversary celebrations including the Grand Giro. Tuners like Office-K are not being left behind either, the Lamborghini Diablo SV requires no special introduction as its one of the unique models ever made by the Italian car maker.
The Super Veloce is the title given to high end performance models of the Lamborghini hence this was an upgraded model of the normal Lamborghini Diablo and featured a 5.7 liter V12 engine delivering 510bhp. It features an adjustable rear spoiler with SV logos on each door. Office-K gave this one new shoes-Forgiato F2.01 wheels sizing 19 inches on the front and 20 inches in the rear.
They also enhanced the suspension system with a Roberuta lifting system while the air flow uses a power craft original exhaust.