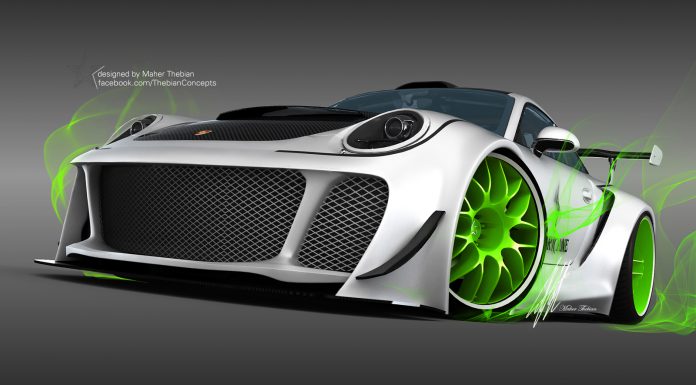 We have featured the work of automotive designer Maher Thebian a selection of times here on GTspirit and his latest creation is without doubt one of the best to date.
Based around the 2014 Porsche 911 Carrera and dubbed the 'Hurricane', Maher's latest creation beautifully displays one of the wildest Porsche 911 creations we've ever laid eyes on.
Rolling on massive bright green wheels in one render and bright orange in the others, the car features a massive and extremely aggressive wide bodykit including new front and rear fascias as well as a massive rear wing unlike any other ever fitted to a modern day Porsche 911.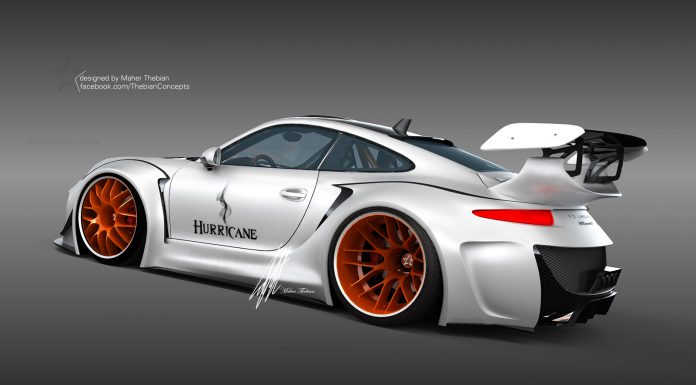 While such an outlandish bodykit would never reach it to production, Maher's latest creation is a testament to just how transformative a widebody kit can be for the 2014 Porsche 911.