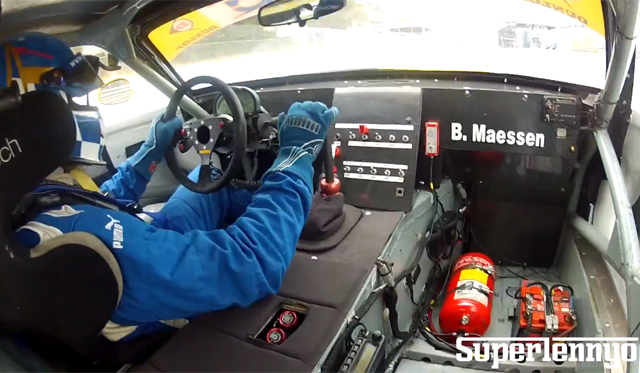 Superlennyo on YouTube was recently able to film the extremely potent Dodge Viper SRT10 GT3 race car being driven by Barry Maessen from both a spectators point of view and from inside the cabin itself.
In the following video, the massive 8.4-liter V10 engine is captured nicely as Maessen seamlessly shifts through the sequential gears on the Dodge Viper SRT10 GT3.
What's more, the insane exhaust note then sounds even better from outside the car!