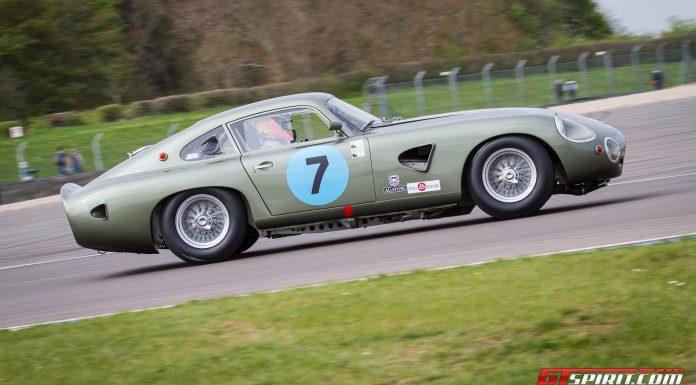 The Donington Historic Festival was held at Donington Park this weekend, Friday 3rd May to Sunday 5th May 2013. The festival is in it's third year now and it was bigger than ever. The event, which is normally hosted over two days, was extended to accommodate more races and club meetings.
The three day weekend celebrated one of the all time greats, Aryton Senna, with a display of cars from his racing career. This included the Ralt RT3 which Senna took to his first ever race win in 1982, the JP5 Lotus 97T/2 in which he won his first grand prix and the McLaren MP4/8 which he won the European Grand Prix at Donington Park in 1993.
The races held throughout the weekend included pre-1963 GT, E-Type Challenge, HSCC Historic F2 and Group C Sportscars. The Group C Sportscars included two Lancia LC2's, Mercedes C11, Jaguar, Nissan and Porsche. Some of our favourite liveries of the weekend included the classic Martini and Tic Tac.
One feature of the weekend included a rallying display with legendary Group B and the Historic Rally Car Register which took place on the Grand Prix loop. Many of the rally cars we also covered earlier this year at Race Retro.
The event hosted an area where various car clubs could attend and show off their pride and joys. Many of the car clubs are celebrating anniversaries this year, this includes 50 years for Porsche Club and a parade lap of 50 Porsche 911's took to the track in the interval. Aston Martin celebrate 100 years, the Jaguar S-Type has its 50th anniversary and Lotus Club 7 has its 30th.
Unfortunately the event ended on a sad note when competitor Christian Devereux who was competing in No 67 Mini Cooper S was involved in a racing incident and he succumbed to his injuries. Our thoughts are with Christian's Friends and Family at this sad time.