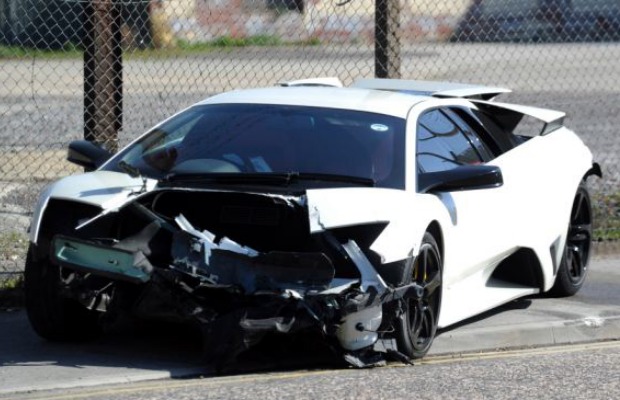 A white Lamborghini Murcielago LP640 has been destroyed in Leeds, England after its 31-year-old driver smashed into three parked cars before coming to a rest entangled in a fence.
The crash occurred after the driver lost control of the 640hp, V12-powered Lamborghini Murcielago LP640 when coming around a bend. The car then crashed into three parked cars, including a Ford Focus and Vauxhall Astra spreading damage well down the road.
A witness at the scene said, "I heard an almighty crash behind me and turned around to find the car stuck in the fence and smoke billowing out of it. I thought he could be seriously injured and was ready to call an ambulance. I also thought the car might catch fire. Then the door opened – in that Lamborghini style – and I asked him if he was all right and he said he was fine."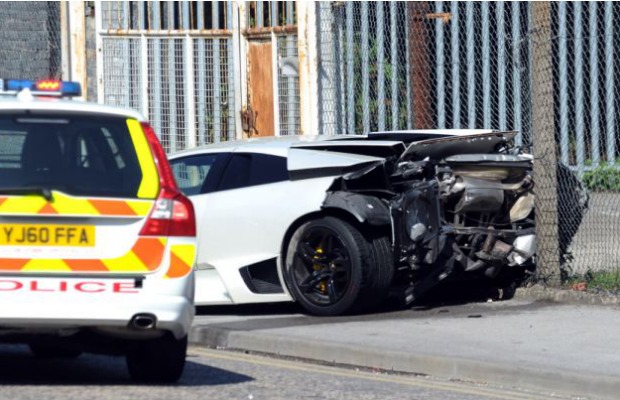 Due to the devastation left in the wake of the crash, it's likely that speed was a factor and a formal investigation into the crash is now underway.
[Via Daily Mail]