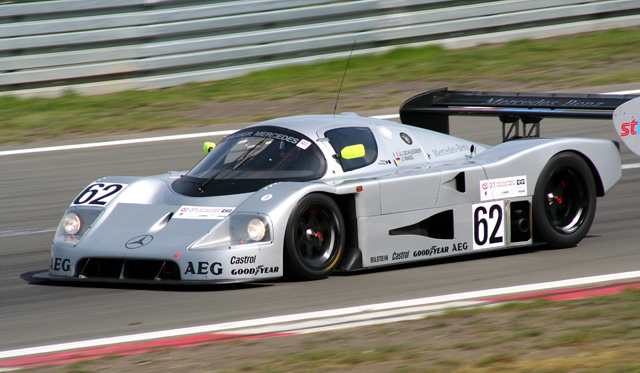 The Nürburgring in Germany provides a fitting stage for the Eifelrennen, an annual event where a wide variety of cars will hit the circuit — ranging from the dawn of motoring to modern day supercars. The upcoming edition will feature some great classic and racing cars, but the Kremer-Porsches and Group C racing will be the stars of the show.
Kremer is a Cologne based motorsports team known for their tuned Porsche race cars which competed internationally. Their greatest achievement was the overall victory (and a third place as well) in the 1979 edition of the 24 Hours of Le Mans with the highly tuned Porsche 935 K3, of which at least one example will be present in addition to other Kremer-Porsches.
Group C racing was a category of endurance racing which was introduced by the FIA in 1982 to replace Group 5 racing, where the Porsche 935 was the main protagonist. Group C was very popular in the Eighties, and produced some of the fastest racing cars ever made. A few of these will attend the Eifelrennen, including a Sauber Mercedes C9, Jaguar XJR5, Nissan NPTI90 and the Porsche 956, which still holds the record for the fastest lap time ever recorded at the Nordschleife.
The program of the Eifelrennen will also include classic racing cars which once participated DTM, GT and Formula series. Furthermore Mercedes will bring some cars of historical interest and many car clubs will be present, GTspirit will be there as well. This year's edition of the Eifelrennen will take place from the 14th until the 16th of June.