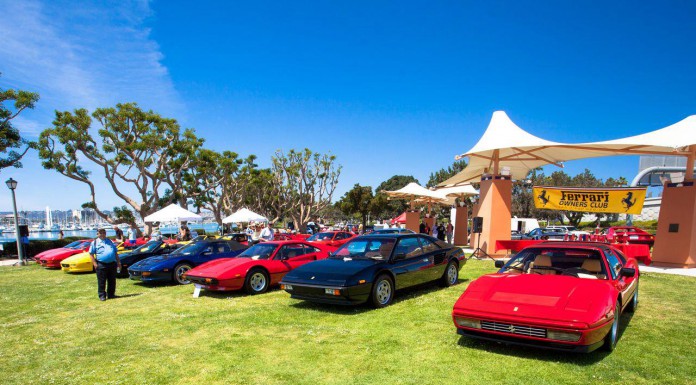 The Ferrari Owners Club in the US is the first of its type dedicated to the Italian marque, the San Diego branch of the club has 150 members who have various events throughout the year whose proceeds go to charity. The previous event was the Bella Italia-a celebration of Italian exotic vehicles at Spanish Landing Park on beautiful San Diego Bay.
The event was attended by tuner HG Motorsports who have also showed us various projects most notable being the black Lamborghini Aventador with copper HRE Wheels. The event also featured Concours level Italian classics. The cars in attendance included the Ferrari Testarossa, Ferrari 458 Spider, Ferrari Enzo, and Ferrari F40 among others. The organization also welcomes other non-Ferrari drivers in their events and that's why in the photoset you see a couple of Lamborghinis including a green Miura and several Gallardos.
The next event is the Monaco F1 Mediterranean Cruise on May 18-30th, it will take place in Istanbul to Barcelona Voyage 3311.
[Photo Credit: Gabriel Milori Photography]