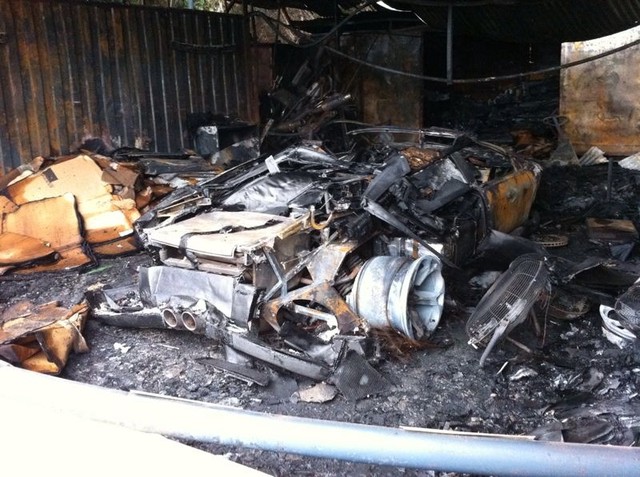 A completely destroyed Lamborghini Murcielago Roadster from Bahrain is currently for sale in Germany for just under 18,000 euros.
As the images show, the Italian exotic was completely destroyed in a garage fire and the car simply remains a shell of its former self.
The advertisement claims that the Lamborghini Murcielago Roadster has travelled just 6,000km, but let's be honest here, that's completely irrelevant for a car in this sad state.
Why the car is even being sold is a mystery, and why it has a price tag above many small hatchbacks is another question entirely.
Every single component of the car has been burnt within an inch of its life, and consequently, it doesn't' appear as though even one tiny detail could be salvaged and sold!